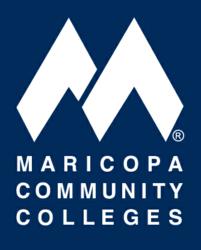 Keeping costs down when we can – and reducing any burden on taxpayers – is critical to our success as a system. -- Dr. Rufus Glasper, Chancellor of the Maricopa Community Colleges
Tempe, AZ (PRWEB) May 24, 2012
Taking advantage of a provision in bonds sold years ago, the Maricopa Community Colleges have refinanced $69 million in bonds in order to obtain lower interest rates. The effort will save taxpayers slightly more than $5 million.
While reviewing the District's financial stability in anticipation of the bond sale, the three major municipal ratings agencies have reaffirmed the District's AAA rating – the highest available rating. Maricopa is one of only a handful of community college districts in the country to earn AAA ratings from all three rating agencies, Moody's Investor Services, Fitch Ratings and Standard and Poor's Ratings Services.
"We continue to make prudent use of taxpayer dollars," said Debra Thompson, Vice Chancellor for Business Services. "Because our AAA ratings mean we can borrow at the lowest interest rates, the District saves taxpayers even more."
Ratings agencies look at numerous factors when evaluating the creditworthiness of a governmental entity, including the overall economy of an area, the organization's available financial resources, any outstanding debt and the strength of its management team.
"Keeping costs down when we can – and reducing any burden on taxpayers – is critical to our success as a system," said Maricopa Community Colleges Chancellor Dr. Rufus Glasper. "Residents of Maricopa County have put their faith in us, and we have been good stewards of both their trust and their hard-earned money."
The Maricopa Community College system is one of the largest in the nation. It includes 10 regionally accredited colleges – Chandler-Gilbert Community College, Estrella Mountain Community College, GateWay Community College, Glendale Community College, Mesa Community College, Paradise Valley Community College, Phoenix College, Rio Salado College, Scottsdale Community College and South Mountain Community College – the Maricopa Skill Center, Southwest Skill Center, several satellite campuses and business/industry; technical and customized training institutes.