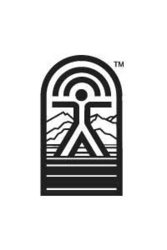 This is a wonderful opportunity for doctors and other medical professionals to learn more about how environmental factors can influence disease in their patients
Wichita, KS (Vocus) September 28, 2009
In the last ten years alone food allergies have risen 24% among children under 5 years of age and 19% among children ages 5 - 17 years reports the National Center for Health Statistics. The prevalence of asthma for all ages increased 75% from 1980 to 1994 and for children under the age of five, asthma has increased more than 160% for the same period (a Centers for Disease Control series titled Morbidity and Mortality Weekly Report (MMWR).) Nineteen million adults (9%) have arthritis and arthritis-attributable activity limitation (2001). Based on 2003 NHIS data, by the year 2030 an estimated 25 million adults (37%) of those with arthritis will report arthritis-attributable activity limitations, an increase of 4 times over a 25 year period. (CDC)
With an increase of chronic diseases such as asthma, arthritis, and allergy, with allergy being the 5th leading chronic disease in the U.S. among all ages and the 3rd most common chronic disease among children under the age of 18, physicians are seeking to become educated in allergy, inflammation and immune diseases and root causes of illness. To study this, doctors from around the world will be converging in Phoenix October 29th - November 1st to attend the 44th Annual Meeting of the American Academy of Environmental Medicine (AAEM).
This year's Annual Meeting consists of lectures to educate doctors about the role of the environment on inflammation and immune system disease, including celiac disease, rheumatoid arthritis, the adverse effects of chemical exposure on the immune system, and more. Cutting edge information to help doctors diagnose environmentally induced disease and new, effective approaches to treatment will be presented as well.
"This is a wonderful opportunity for doctors and other medical professionals to learn more about how environmental factors can influence disease in their patients," said Dr. Jennifer Armstrong, M.D., president of AAEM. "With this knowledge doctors will more effectively be able to empower their patients to recover from chronic illnesses. Often we are called the last hope doctors, as many of our patients have been to multiple doctors before they come to see doctors such as ourselves. By looking into what environmental factors are underlining a patient's condition, it becomes possible to put fewer chemicals into their bodies, which can complicate the picture and cause more side effects. Patients are also taught about how to change their life style, identify toxins and detoxify, and other measures to regain their health."
The conference also highlights experts in the field of gluten sensitivity and celiac disease, believed to affect 1% of the population or nearly 3 million Americans. Recent studies indicate a dramatic increase in celiac disease in the last 50 years and are calling for celiac diagnostic criteria to be re-evaluated. Ninety-seven percent of Americans with celiac disease are currently not diagnosed according to the University of Chicago, Celiac Disease Program. Undiagnosed celiac disease is associated with an increased risk of cancer, miscarriage, neurological problems and other health issues.
"With the Ken Cook 'Ten Americans' video floating around the internet, the environment is an area that consumers are getting educated about. We expect our medical doctors to know as much or more about chemicals, the environment and allergies as we know.", said Lisa Lundy, lecturer and author of the book "The Super Allergy Girl™ Allergy & Celiac Cookbook, a marvelously creative and enlightening gluten-free, dairy-free, egg-free, peanut free and tree nut free cookbook. Lundy is the mother to Anne, a child whose immune system was so dysfunctional, that 3 years ago Anne was a modern-day bubble child. Lundy attributes the principles and treatments taught in the AAEM for her daughter's dramatic improvement. Anne is expected to be completely well in the next year.
The complete schedule of events can be found at http://www.aaemonline.org/schedule.html
Interviews and photo opportunities are available upon request. Contact Dr. Amy L. Dean, D.O., public relations chair, to schedule an interview or for more information.
About AAEM
The American Academy of Environmental Medicine was founded in 1965, and is an international association of physicians and other professionals interested in the relationship between man and his environment. AAEM provides education to physicians and paramedical professions, and promotes research in the recognition, treatment and prevention of illnesses induced by exposures to biological and chemical agents encountered in our air, food and water. For more information, visit http://www.aaemonline.org.
Contact Information
Dr. Amy L. Dean, D.O.
Public Relations Chair
American Academy of Environmental Medicine
313-929-9996
###