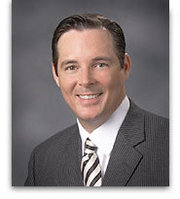 Scranton, PA (PRWEB) July 23, 2010
Two attorneys from the Pennsylvania law firm of Munley, Munley & Cartwright have been elected to leadership positions in the American Association for Justice's Interstate Trucking Litigation Group (ITLG).
Dan Munley has been named ITLG's Chair-Elect, while Marion Munley was elected to a four-year term through July 2014 on the group's Board of Governors. The election took place during the AAJ's 2010 Annual Convention, held July 10-14 in Vancouver, Canada.
Formed in 1990, the Interstate Litigation Trucking Group is comprised of AAJ members who seek to hold motor carriers and owner-operators liable for the harm they cause to other motorists.
Dan Munley concentrates his practice in personal injury cases, with a special focus on tractor trailer litigation. He is a recipient of the American Jurisprudence Award for Excellence in Trial Advocacy and was named a Certified Trial Specialist by the National Board of Trial Advocacy in 2004. He is a charter member of the Interstate Trucking Litigation Group and has been a featured national speaker for the AAJ in venues including Las Vegas, Seattle and Tennessee.
Marion Munley represents individuals and their families in complex personal injury litigation. She is Board Certified as a Civil Trial Advocate by the National Board of Trial Advocates. Among her long list of professional accomplishments is inclusion in Super Lawyers and the Top 100 Trial Lawyers in Pennsylvania. She presented a paper on tractor trailer litigation at the latest ITLG meeting and also moderated an Advocacy Track on damages during the program.
Other officers and board members elected during the ITLG meeting include: Brad Bradshaw, Missouri - Chair; Dan Buba, Indiana - Secretary; Robert Collins, Texas - Treasurer; Larry Simon, New Jersey - Special Projects; Jeff Burns, Missouri - Publications Editor; Dan Linebaugh, Texas - Board Member for a four-year term; and Morgan Adams, Tennessee - Past-Chair.
During the meeting, Robert Collins was presented with the Chairman's Award.
About Munley, Munley & Cartwright, P.C.
Munley, Munley & Cartwright, P.C., is a Pennsylvania law firm that represents victims and consumers in personal injury litigation, including automobile accidents, trucking accidents, medical malpractice, defective products, toxic chemicals, workplace injuries, nursing home litigation and other serious accidents. The firm has more than 40 years of experience in personal injury law. Munley, Munley & Cartwright, P.C., has offices in Scranton, Stroudsburg, Carbondale, Plains, Hazleton, Hamlin and Harrisburg. To contact the law firm, call 1 800-318-LAW1 or use the firm's online form.
###