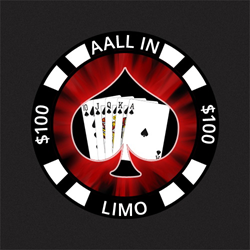 These community fundraisers are lot more than work, these make you a better person, these shape you into an individual more worthy of your community. - Mike Reifeiss
San Diego, CA (PRWEB) May 30, 2014
Aall In Limo & Party Bus sponsored the transportation at the Bombay Bazaar fundraiser held on the evening of April 27, 2014 in SILO in Makers Quarter, San Diego.
The Bombay Bazaar fundraiser was organized by the all-volunteer organization "Just Call Us Volunteers". This group of enthusiastic San Diegans is committed to help those less fortunate.
Aall In Limo & Party Bus' chauffeurs were the designated drivers of the Bombay Bazaar attendees and also provided transportation to some of San Diego's best breweries for 8 people.
"Year by year, we donated limo services for hospitals, high schools, companies promoting local tourism, or for other institutions, which are offering various services in San Diego area. We are proud to sustain our community and we hope to inspire others to do the same. We think that mutual help is the only way to achieve a high standard of life and realize dreams." – quote from aallinlimo.com.
Both the owner and operator Mike Reifeiss and chauffeur James Siegrist stated that they are more than happy to assist these kinds of events because "these community fundraisers are lot more than work, these make you a better person, these shape you into an individual more worthy of your community," Mike Reifeiss said.
About Aall In Limo & Party Bus
Aall In Limo & Party Bus is San Diego's premier, award winning limousine company specializing in quality customer service at affordable rates. Aall In Limo & Party Bus provides transportation with limos and party bus throughout San Diego County. Their services include transportation to wine tasting tours in Temecula Valley Wine Country, brewery tours to San Diego's best breweries and transportation to any special events. Call 1-858-336-1894 to book your limo today!
# # #