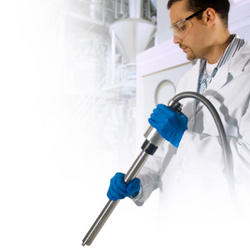 Columbia, MD (PRWEB) April 5, 2009
Particle size distribution plays a critical role in drug product quality. Optimization and control of particles ensures Quality by Design (QbD) in solid dosage formulation. Visit our tabletop exhibit at the AAPS Workshop: Utilization of Process Modeling and Advanced Process Control in QbD based Drug Development and Manufacturing to see how FBRM® and PVM® Process Analytical Technologies (PAT) are used to promote faster formulation development, improve process confidence, and control batch-to-batch consistency in manufacturing.
FBRM® tracks tablet, capsule, and granule disintegration and dissolution mechanisms in real time to uncover the root cause of dissolution performance inconsistencies. FBRM® maps dissolution and disintegration throughout the design space to easily identify critical process parameters. FBRM® correlates release inconsistencies to the upstream source of variability including changes in raw materials, granulation inconsistency, or tableting irregularities in milling.
As part of the METTLER TOLEDO commitment to continuing education in Formulations, we offer complimentary educational Chemistry and Chemical Engineering webinars that explore the industry and application information relevant to Scientists and Engineers.
# # #