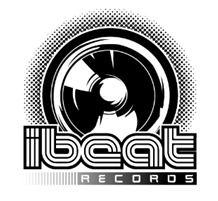 It's like the beginning of the chase in a 007 movie. Really, that's it
Phoenix, AZ (Vocus) May 8, 2009
Aaron The Hittman isn't a super cool agent like James Bond and he certainly doesn't have an English accent. Truth be told, he actually has a southern twang! But, just like 007, the Atlanta-based producer can woo the ladies while simultaneously taking out his detractors.
That describes the vibe of "Cosmic Trees," which serves as the single from his upcoming electronica-flavored debut album "The Musical Suspect" (iBeat Records).
"It's like the beginning of the chase in a 007 movie. Really, that's it," the Hittman gushes. "They have a serious car chase in 'Quantum of Solace' and my song 'Cosmic Trees' would fit right in. I like the whole concept of 'The Musical Suspect,' I want it to be really clever with what I'm trying to do, try to pull back some older elements from the whole 007 concept."
"Cosmic Trees" is exclusively released through 101 Distribution and is available for purchase on 101D.com. "Quantum Of Solace," however, is not.
For media inquiries, contact Aaron The Hittman at aaron(at)vararecords.com. For any other information or to purchase "Cosmic Trees," visit http://www.101d.com.
About 101 Distribution:
101 Distribution (Phoenix, Arizona) began shipping music and video titles to independent and commercial retail stores in November of 2001. Today, 101 Distribution manages the digital, mobile, retail and mail order sales for more than 2,000 touring artists and record labels worldwide. The company operates as the only distributor that offers artists a 100% payout for all net sales royalties in exchange for a flat monthly fee. 101 Distribution catalog titles can be found in 5,500 retail stores throughout the US, Canada and 8 major foreign territories as well as dozens of legal download and subscription sites.
101 Distribution
2375 East Camelback Road, 5th Floor
Phoenix, AZ 85016
http://www.101d.com
602-357-3288
info(at)101d.com
"We Are Music Distribution."
###