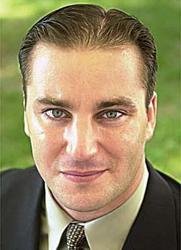 Aaron Wilson represents another important step in our growth as an ultimate football source of news, information and unique insight
La Jolla, CA (Vocus) August 25, 2009
Aaron Wilson, an award-winning sports writer who covers the Baltimore Ravens and AFC North for the Carroll County Times and Annapolis Capital, joins the National Football Post this week as one of two NFL reporters.
Wilson is entering his ninth season covering the Ravens and is a correspondent for the Associated Press, Sports Illustrated and Athlon Sports. He has previously written for Pro Football Talk and has also been a beat writer covering the Tennessee Titans and Jacksonville Jaguars.
Wilson will focus his coverage on the AFC and breaking news. He's available for interviews throughout the season to discuss the NFL and team news. He can be reached via email at aaron.wilson (at) nationalfootballpost (dot) com.
The addition of Wilson gives the National Football Post two of the most respected sports writers in the country covering the NFL. Brad Biggs of the Chicago Sun-Times recently joined the staff and covers the NFC.
"Aaron Wilson represents another important step in our growth as an ultimate football source of news, information and unique insight," said Andrew Brandt, president of the National Football Post. "Along with our recent addition of Brad Biggs, Aaron will provide constant updates on what is occurring around the NFL."
The National Football Post (http://www.NationalFootballPost.com) is the new online source for in-depth news, analysis and insider opinion on professional football. Unique for its access and insight into the inner workings of football, the National Football Post features the voices of NFL executives, top player representatives, former players and media experts. The site also features guest writers and voices from people inside the world of pro football.
###