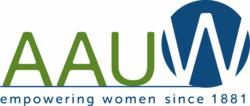 Washington, DC (PRWEB) May 09, 2013
The American Association of University Women (AAUW) will kick off our 2013 National Convention, Breaking through Barriers: Leading across Generations, in New Orleans on June 9, exactly one month from today. MSNBC host Melissa Harris-Perry and former Sen. Olympia J. Snowe (R-ME) will receive awards during the three-day convention, which also features a panel discussion with activist and author Lilly Ledbetter and a keynote address by expert historian Robin Gerber.
Every two years, AAUW's nationwide community comes together to learn and strategize about ways to further our mission of advancing equity for women and girls. This year's event is being held at the Sheraton New Orleans hotel.
"AAUW is committed to empowering women at all stages of life to have full access to educational and employment opportunities and advancement and to be treated with respect and dignity," said AAUW Executive Director Linda D. Hallman, CAE. "Our members are thrilled about being in the great city of New Orleans and working together to advance our mission."
Melanie Deffendall of Delgado Community College, Louisiana's oldest and largest two-year college, will also be on hand at convention to speak about the issues raised in the just-released AAUW research report, Women in Community College: Access to Success.
"More than a third of the nation's college students attend community college, and women make up a majority of those students. This report examines these too-often underrecognized institutions with a gender lens," said AAUW Director of Research Catherine Hill.
In addition to calling for more on-campus and affordable child care, the new AAUW report addresses the underrepresentation of women in the nontraditional but in-demand and well-paying science, technology, engineering and mathematics fields. The report outlines steps that community colleges can take to increase women's participation and success in these areas.
The convention will showcase AAUW initiatives and focus on two key milestones: the 50th anniversary of the Equal Pay Act and 125 years of AAUW fellowships and grants. On June 10, fair pay advocate Lilly Ledbetter, the inspiration behind the first piece of legislation signed by President Barack Obama, will join a panel discussion inspired by the law's anniversary and be available to sign her acclaimed memoir, Grace and Grit: My Fight for Equal Pay and Fairness at Goodyear and Beyond.
On June 11, special guests Snowe and Harris-Perry will join the convention banquet to celebrate the 125 years of philanthropy that have made AAUW one of the world's leading supporters of graduate women's education. Since 1888, AAUW has provided more than $90 million in fellowships and grants to women from more than 130 nations. The 2013–14 class of awardees will join a prestigious circle that includes many generations of trailblazers and thought leaders.
Noted author, professor, and political commentator Harris-Perry will accept the AAUW Alumnae Recognition Award, while Snowe will receive the 2013 AAUW Achievement Award. Named by Time magazine as one of the top 10 U.S. senators, Snowe is only the fourth woman to be elected to both houses of Congress and the first woman to serve in both houses of a state legislature and both houses of Congress.
For more information, visit the convention website at http://convention.aauw.org.
###
The American Association of University Women (AAUW) empowers women and girls through advocacy, education, philanthropy, and research. Our nonpartisan, nonprofit organization has more than 165,000 members and supporters across the United States, as well as 1,000 local branches and 800 college and university partners. Since AAUW's founding in 1881, our members have examined and taken positions on the fundamental issues of the day — educational, social, economic, and political.
Learn more and join us at http://www.aauw.org.