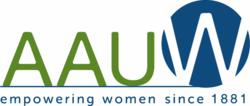 Washington, DC (PRWEB) June 03, 2013
Linda T. Alepin, the dean's executive professor of leadership at Santa Clara University in California, will accept the AAUW Eleanor Roosevelt Fund Award on Tuesday, June 11, during the 2013 AAUW National Convention, Breaking through Barriers: Leading across Generations.
"AAUW's prestigious Eleanor Roosevelt Fund award this year goes to a woman making great strides to empower women leaders around the world," said AAUW Executive Director Linda D. Hallman, CAE. "We are delighted to honor Professor Alepin for her work helping exceptional women leaders transform their communities."
The Eleanor Roosevelt Fund Award honors an individual, organization, project, or institution for outstanding contributions to equity and education for women and girls. In addition to her position at Santa Clara University, Alepin is the board chair and a co-founder of Global Women's Leadership Network (GWLN), a nonprofit leadership development and community resource for global women leaders. GWLN provides women with a residential leadership program, coaching, and membership in a global cooperative.
"I have the deepest respect for Eleanor Roosevelt and the human rights work she fostered," Alepin said. "It is the duty of our current generations of women leaders to continue and accelerate that work. GWLN believes now is the time to ensure human rights for everyone by empowering women leaders around the globe."
Alepin has more than 30 years of experience in the high-tech industry, including founding the internet start-up Pebblesoft and serving as vice president and officer of a Fortune 300 technology company for more than 10 years. She is a graduate of Stanford University, a noted public speaker on leadership and management, and the recipient of the Award for Contributions to the Equality of Women from the Santa Clara County Commission on the Status of Women.
Established in 1989, the Eleanor Roosevelt Fund Award includes a $5,000 honorarium, as well as paid travel expenses to the AAUW National Convention. While the award focuses on education, the recipient need not be an educator. The award is given for a broad range of activities including classroom teaching, educational and research contributions, and legal and legislative work in equity for women and girls.
AAUW will present the award to Alepin at the 2013 convention banquet in New Orleans.
The American Association of University Women (AAUW) empowers women and girls through advocacy, education, philanthropy, and research. Our nonpartisan, nonprofit organization has more than 165,000 members and supporters across the United States, as well as 1,000 local branches and 800 college and university partners. Since AAUW's founding in 1881, our members have examined and taken positions on the fundamental issues of the day — educational, social, economic, and political. Learn more and join us at http://www.aauw.org.