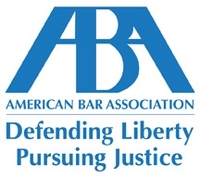 It is important for people to know their rights and responsibilities under the law. What people don't know can hurt them.
Chicago (Vocus) June 12, 2008
If you're an adult American and you have a mortgage, chances are close to 50-50 that you're concerned about losing your home due to inability to make mortgage payments. That's one of the findings of a recent survey conducted by Harris Interactive and commissioned by the American Bar Association.
Foreclosure is not the only concern on the minds of Americans. When asked if they had changed their purchasing habits because of the state of the economy, 73 percent of those surveyed said they had.
"Worry about financial issues such as foreclosures or high credit card balances means people are vulnerable to making poor decisions," said ABA President William H. Neukom. "It is important for people to know their rights and responsibilities under the law. What people don't know can hurt them."
Neukom suggested that consumers who are concerned about credit issues visit http://www.SafeBorrowing.com for background information. Consumers may also need specific advice of a lawyer. Those who wish to set up an initial consultation with a lawyer, including seeking free legal help may do so through http://www.FindLegalHelp.org, the ABA Lawyer Referral Service.
According to the survey, among people who have a mortgage, 43 percent said they have some level of concern that they will lose their homes because they are unable to make mortgage payments. Of those with mortgages, ten percent describe themselves as extremely concerned, seven percent as very concerned and 26 percent as somewhat concerned.
A lower level of income among mortgage holders means a higher level of concern. This survey found that among those with incomes of $74,000 or less, more than 50 percent are concerned that they could lose their homes to foreclosure.
In fact, 33 percent of people with incomes of less than $35,000 a year, who describe themselves as extremely or very concerned. That percentage falls to 12 percent for those with incomes of more than $75,000.
And, while most of those who said they had changed their spending habits say they have cut back on purchases, buy only what they can pay for in full, use their credit cards less or try to pay down their credit card balance, 16 percent say they have higher credit card balances and nine percent says they are using their credit cards more.
Unlike concern over foreclosure, those at the upper income levels show a slightly greater use of credit cards than those at lower income levels. For example, 33 percent of those with incomes of $50,000 to $74,000 indicate that they have higher credit card balances or are using their credit cards more. By comparison, only 15 percent of those with incomes of $49,000 or less report an increase in credit card balances and just six percent use their credit cards more.
The survey also showed that Americans take different approaches to solving their financial concerns. Of the 57 percent of Americans who say they have financial concerns due to the state of the economy, 61 percent say they have done something to address those concerns. What they've done includes debt consolidation, refinancing their homes, credit counseling or something else.
That leaves 39 percent of those who have financial concerns and who have not taken any action.
ABA Resources
A comprehensive resource, the ABA http://www.SafeBorrowing.com Web site offers free information online to help borrowers better understand credit cards, mortgages, student loans and automobile financing
The ABA Web site http://www.FindLegalHelp.org offers a link to national information and resources on foreclosures. In addition, the site offers state-by-state information on finding free legal help, the courts and ways to find a lawyers as well as links to more than 300 state and local bar association referral programs across the country.
Under the lawyer referral program, state and local bar associations maintain lists of private lawyers who have agreed to provide 30-minute consultations within their areas of practice to answer questions and to discuss a specific legal issue. The participating lawyers can describe legal options, provide explanations of specific obligations under the law, or explain the process of moving a matter through the court system. In addition the lawyer will outline what they would charge to work on the problem although consumers are under no obligation to hire that lawyer.
About the ABA
With more than 413,000 members, the American Bar Association is the largest voluntary professional membership organization in the world. As the national voice of the legal profession, the ABA works to improve the administration of justice, promotes programs that assist lawyers and judges in their work, accredits law schools, provides continuing legal education, and works to build public understanding around the world of the importance of the rule of law.
Methodology
This survey was conducted online within the United States by Harris Interactive on behalf of the American Bar Association between April 15-17, 2008 among 2,128 U.S. residents aged 18 and older. No estimates of theoretical sampling error can be calculated; a full methodology is available.
About Harris Interactive
Harris Interactive is a global leader in custom market research. With a long and rich history in multimodal research that is powered by our science and technology, we assist clients in achieving business results. Harris Interactive serves clients globally through our North American, European and Asian offices and a network of independent market research firms. For more information, please visit http://www.harrisinteractive.com.
Contact: Barbara Power
Phone: 312-988-6147
E-Mail: powerb @ staff.abanet.org
Online: http://www.abanews.org
###