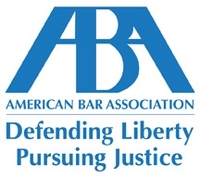 We recognized that such an intimate profile—filled with snippets of fascinating up-close observation—would be of interest to the entire legal community. We wanted it to have greater exposure because of the decisions that came from the U.S. Supreme Court
Chicago, IL (Vocus) February 27, 2010
ABA Journal's March 2010 issue cover story "The William Rehnquist You Didn't Know" features excerpts from Herman Obermayer's 2009 book, Rehnquist: A Personal Portrait of the Distinguished Chief Justice of the United States. The ABA Journal's short vignettes paint a picture of a very private man, as seen through the eyes of his dear and close friend. From Rehnquist's obsession with punctuality, to his frugality, to his deep intellect and love of literature, movies, gossip and cigarettes, Obermayer shares with readers a side of the chief justice rarely seen or known outside his small circle.
The nearly 20-year friendship between Obermayer and Rehnquist was born of deep respect for each other's intellectual interests and a shared generational perspective. Obermayer was an editor-publisher for more than five decades and had the good fortune to be a neighbor of the chief justice of the U.S. Supreme Court. Their introduction occurred over tennis, but their 20-year friendship blossomed through shared beliefs and a depth of knowledge on a wide variety of subjects.
"This book received little fanfare when it was first published last fall," said Ed Adams, editor and publisher of ABA Journal. "We recognized that such an intimate profile—filled with snippets of fascinating up-close observation—would be of interest to the entire legal community. We wanted it to have greater exposure because of the decisions that came from the U.S. Supreme Court during his 19-year tenure, and because nothing like it had been published about Chief Justice Rehnquist before."
Appointed U.S. chief justice in 1986 by President Ronald Reagan, Rehnquist joined the Court in 1972 as a Richard Nixon appointee; he was the longest serving justice since Melville Fuller who died in office in 1910. Rehnquist was only the second chief justice in history to preside over a presidential impeachment hearing during the impeachment of President Bill Clinton; and it was before his court that Gore v. Bush was heard. Rehnquist died in 2005; the author called the book "a final act of posthumous loyalty."
The ABA Journal covers the trends, people and finances of the legal profession. The flagship publication of the American Bar Association is sent to every ABA member and reaches more than half of the 1.1 million lawyers in this country each month. In addition, its Web site, http://www.ABAJournal.com, is updated every business day with 25 to 50 breaking legal news stories, features, a directory of more than 2,500 legal blogs, and an archive of the full text of the magazine going back through 2004.
With nearly 400,000 members, the American Bar Association is the largest voluntary professional membership organization in the world. As the national voice of the legal profession, the ABA works to improve the administration of justice, promotes programs that assist lawyers and judges in their work, accredits law schools, and provides continuing legal education, and works to build public understanding around the world of the importance of the rule of law.
This distribution list is a service to the news media from the American Bar Association Division for Media Relations and Communication Services. Your e-mail address will only be used within the ABA and its entities. We do not sell or rent e-mail addresses to anyone outside the ABA. To change your e-mail listing or be removed from our distribution lists, please contact the Media Relations Department at 312/988-6171 or abanews (at) abanet (dot) org.
To review our privacy statement, click here.
###