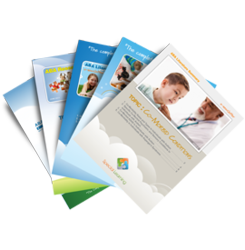 Chicago, IL (PRWEB) December 21, 2011
Special Learning, Inc., an online comprehensive Autism solutions company, introduces the ABA Literature Summary series, a downloadable, monthly newsletter series that is developed by reviewing and summarizing the most relevant and reliable literature articles on various advanced topics for BCBA's to allow them to stay current on the advancements in the industry. The Literature Summary is also appropriate for educators and even for parents who are looking for advanced reading on Applied Behavior Analysis (ABA) and Autism Spectrum Disorder.
Each Literature Summary is compiled after an extensive literature review of credible sources and written by licensed BCBA's and other industry experts. It contains the latest facts and updates on different subject matters of interest to enhance the knowledge of experts in the industry. In addition to a single issue download, Special Learning also offers an annual subscription that provides subscribers with the convenience of receiving a year's issue of the ABA Literature Summary to keep them updated on crucial information about ABA and ASD right within the convenience of their inboxes.
Special Learning's ABA Literature Summary is another innovative product that supports their commitment to provide best-in-class ABA teaching and educational tools to the autism community. By utilizing current and emerging technologies, Special Learning continues to work diligently in supporting individuals with Autism and other developmental disabilities to enable them to live more productive, meaningful and improved quality of lives.
About Special Learning (http://www.special-learning.com)
Special Learning is dedicated to becoming the global leader for Autism and Applied Behavior Analysis (ABA) solutions by leveraging technology to offer every person diagnosed with Autism Spectrum Disorder (ASD) attain an abundant and fulfilling life. Through their comprehensive information and resource portal, Special Learning provides the global Autism community with a broad range of free products, tools and services. Their comprehensive product line includes ABA training & education products, iPhone Apps, web-based & downloadable tools, and professional services designed to empower parents, teachers and providers so that they can help individuals with Autism move up the skills spectrum intuitively, successfully and affordably.
###