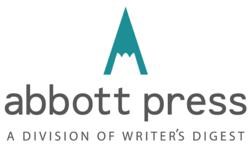 Bloomington, Ind. (PRWEB) September 18, 2013
Abbott Press, a division of Writer's Digest, will be a prominent participant at the 2013 Writer's Digest West Conference, September 27–29 at the Hyatt Regency Century Plaza in Los Angeles.
Keith Ogorek, senior vice president of marketing for Author Solutions—Writers Digest's Abbott Press partner—will join WD publisher Phil Sexton and other industry leaders on a panel titled "The New Frontiers of Self-Publishing." Scheduled for Saturday at 2:40 pm PDT, the panel is part of the WD Self-Publishing Conference, which makes its WD Conference West debut this year.
Sexton notes that "It's important to include a self-publishing segment to our traditional writing conference because that's the part of the industry that's constantly changing. The writing craft and the basics of getting traditionally published are pretty well set. A good writing conference puts those things in a new light, but much of the basic instruction is consistent over the years. The same can't be said of self-publishing. What was new yesterday is truly old today, and the landscape never looks exactly the same from one year to the next. It really is an issue of keeping up or being left behind, which is what makes it so critical that authors continue to educate themselves about self-publishing, learn what's available to them, what works, what doesn't, and why."
Writer's Digest has increased its support for self-publishing in recent years, as the industry has experienced unprecedented growth. ISBN issuer Bowker reported in October 2012 that "the number of self-published books produced annually in the U.S. has nearly tripled, growing 287 percent" between 2006 and 2011. Figures for 2012 have not yet been made available, but continued growth is expected.
"New publishing options continue to emerge, making it possible for authors of all genres and budgets to publish their books and bring them to readers worldwide. Change in publishing over the last five years has easily eclipsed the cumulative change in the industry in the previous five centuries. It's been exciting to be a part of this revolution," commented Ogorek—a frequent panelist and speaker at leading publishing and writers conferences.
In addition to Ogorek's participation, Abbott Press will feature a gallery of self-published titles in its booth. Abbott Press personnel will be on hand to provide self-publishing information to aspiring authors.
To learn more about self-publishing with Abbott Press, visit http://www.abbottpress.com. "Like" us at facebook.com/AbbottPress and follow us on Twitter @AbbottPress for the latest.
###
About Abbott Press
Abbott Press, a division of Writer's Digest—the oldest and most respected publisher devoted to the education and advancement of writers—is an indie-publishing imprint dedicated to helping writers bring their literary vision to digital and print. Author Solutions, LLC—the leader in indie book publishing—fulfills publishing, sales and marketing services for Abbott Press. For more information, or to begin publishing a book today, log on to abbottpress.com or call 866-697-5310. For the latest, follow @abbottpress on Twitter and "Like" Abbott Press at facebook.com/AbbottPress.