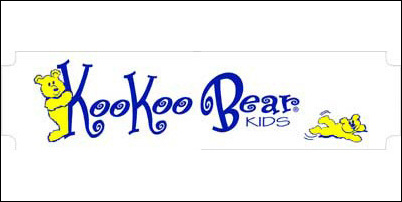 We were so excited when we got the call from ABC's Extreme Makeover: Home Edition
Roswell, GA (PRWEB) October 20, 2006
KooKoo Bear Kids, Inc., an online, catalog, and retail store marketer of designer rooms and exceptional gifts, announces a recent appearance on ABC's Extreme Makeover: Home Edition. KooKoo Bear Kids helped make the dreams come true for the Gilliam family by supplying numerous accessories for the nursery for Maryann Gilliam's baby girl, Naomi. The room was designed like a carousel featuring a round crib and several carousel horses made into rockers.
Maryanne and her six children of Armada Township, MI, lost their father in a tragic, unexpected death on Christmas Eve. His death was due to excessive mold, which was found throughout the house, forcing the family to move away. The family applied for a new home with Extreme Makeover: Home Edition – and they were lucky enough to be chosen for the show, which aired Sunday, October 1, 2006.
"We were so excited when we got the call from ABC's Extreme Makeover: Home Edition," said Tara Mediate, president of KooKoo Bear Kids and mother of three. "We wanted to help brighten the lives of this wonderful family who had lost so much."
KooKoo Bear Kids delivered baby clothing, diaper bags, picture frames, silk chandelier shades, and other room decorations for the pink Carousel Nursery, which featured a round crib. Pink picture frames from KooKoo Bear, holding treasured family photos, are lovingly displayed on a white pedestal table with a horse lamp and silk flowers Silk and crystal chandelier shades cover the dainty wall sconces, which are hung next to a vertical row of hand-painted pastel pictures in distressed wood frames, all from KooKoo Bear Kids.
KooKoo Bear Kids also supplied baby clothing, designer diaper bags, and soft, cuddly stuffed animal bears for baby Naomi. The nursery from this build was created by designer, Michael Moloney, who loved the glamorous outcome of the room.
About KooKoo Bear Kids, Inc.
KooKoo Bear Kids offers designer rooms and exceptional gifts available via the web site, catalog, or retail store. From themed beds with matching bedding of fresh colors and designer fabrics to timeless classics like quilts with hand applied beadwork and embroidery, KooKoo Bear Kids offers hundreds of rugs, curtains, blankets, bedding, and furniture for a totally custom look. Hollywood stars, such as Mira Sorvino, Jennie Garth, and Britney Spears seek out the exceptional designer items such as Rachel Ashwell® Shabby Chic® luxurious bedding, Fleurville Diaper Jam Bags for Dads (and Moms), Boxy Backpacks and Toddle Totes by Petunia Pickle Bottom, and whimsical pillows from Traditions by Pamela Kline. Custom designed specialties by KooKoo Bear Kids include timeless, wooden furniture, snuggly blankets for infants, and zippered booties made of suede with warm fleece lining and side to bottom zipper, so they're easy to put on and take off. Gifts for the new mother include soft loungewear, spa slippers, and other items that offer rest and relaxation. KooKoo Bear Kids' gifts feature a signature yellow box with matching grosgrain ribbon bow and handwritten card that indicates the arrival of something special. For more information, visit KooKoo Bear Kids seen on ABC extreme makeover home edition or call 1.800.475.6909.
###