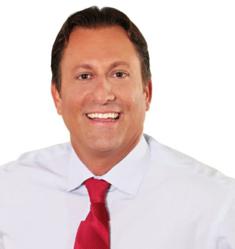 Lerner and Rowe is proud to be part of the ABC15 telethon to benefit Phoenix Children's Hospital.
Phoenix, AZ (PRWEB) April 09, 2013
Lerner and Rowe Gives Back joins ABC15 on April 10, 2013 for their second annual all-day telethon to raise money for Phoenix Children's Hospital. The telethon will be broadcasted live from the hospital campus from 4:30 a.m. to 11:00 p.m. Donations raised are used to enhance overall patient care and to provide supportive critical care programs and services benefiting both patients and their families.
"Lerner and Rowe is proud to once again join forces with other sponsors and donors of the ABC15 telethon to help raise funds that will be used to provide life-saving medical care at Phoenix Children's Hospital," said Kevin Rowe, Esq., founder of Lerner and Rowe Gives Back. "Last year's ABC15 telethon brought in over $150,000 for the Hospital benefiting the lives of many throughout Arizona and the Southwestern states."
This year in celebration of the hospitals 30th birthday, for every $30 donation made during the telethon, Phoenix Children's Hospital will give a patient a stuffed PetCake® buddy to help brighten their day. For additional information about the ABC15 telethon, contact the Hospital's Foundation at (602) 546-GIVE (4483).
About Phoenix Children's Hospital
Phoenix Children's Hospital, ranked in U.S. News & World Report's Best Children's Hospitals, is Arizona's only licensed children's hospital, providing world-class inpatient, outpatient, trauma, emergency and urgent care to children and families in Arizona and throughout the Southwest. As one of the largest children's hospitals in the country with 465 licensed beds, Phoenix Children's provides care across more than 65 pediatric specialties. The Hospital is poised for continued growth in quality patient care, research and medical education. For more information about the Hospital, visit phoenixchildrens.com.
About Lerner and Rowe Gives Back
Lerner and Rowe Gives Back is a nonprofit organization founded by Kevin Rowe, managing partner of Lerner and Rowe Injury Attorney, P.C., and Lerner and Rowe Law Group. The organization believes in paying forward the law firm's achievements and successes by assisting other community organizations that serve children and families struggling from economic occurrences. Organizations they work with advocate for the improvement of children facing poverty, illness, disease and other areas of need. In addition to children in need, they support groups that touch the lives of the hungry, homeless, sick and abused, and even our four-legged friends. For more details about their nonprofit organization visit LernerandRoweGivesBack.com.
For more details about the law firms visit lernerandrowe.com or lernerandrowelawgroup.com. For current updates, follow them on Twitter (twitter.com/lernerandrowe) or Facebook (facebook.com/LernerandRowe).