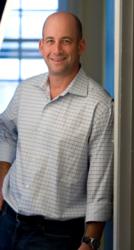 It's an incredibly exciting time at Abel as we continue to grow by working with industry-leading clients like CohnReznick.

- Greg Abel, President, Abel Communications
Baltimore, Md. (PRWEB) April 17, 2013
Abel Communications is pleased to announce that CohnReznick, LLP, the nation's 11th largest accounting, tax and advisory firm, has selected the growing Baltimore firm as PR agency of record for its Baltimore office. Abel will provide strategic communications services with a focus on media relations.
CohnReznick provides accounting, tax and business advisory services to clients nationwide. The Baltimore office ranked 6th in the Baltimore Business Journal's 2013 list of largest accounting firms and employs approximately 200 people.
Well known for its depth of knowledge in the affordable housing and commercial real estate industries, CohnReznick continues to expand its focus. The firm provides a range of services to a variety of other industries that include construction, hospitality, manufacturing and wholesale distribution, government, renewable energy and technology.
"With the recent combination of Reznick Group and J.H. Cohn, we were in need of a public relations strategy consistent with how we intend to grow the practice areas within our office," said Ira Weinstein, co-managing partner of the Baltimore office. "We are confident that the Abel team will help support our brand throughout the Baltimore region, deliver strategic media coverage, and highlight our partners as thought leaders for our key industries."
"It's an incredibly exciting time at Abel as we continue to grow by working with industry-leading clients like CohnReznick," said Abel Communications President Greg Abel. "For several years, we have been developing a great process to help thought leaders in professional services firms share their expertise with the audiences who matter most. We look forward to a successful relationship with CohnReznick Baltimore."
About Abel Communications
Abel Communications is a results-driven public relations firm that helps companies and organizations reach their most important audiences. With offices in Baltimore and Harrisburg, Penn., we offer a range of services including strategic communications planning, media relations, social media strategy and implementation, and video production. By working collaboratively and putting our journalism background and instincts to work, we help businesses generate buzz for their brands and leads for their products and services. We support clients in several industries, with a focus and strength in technology, healthcare, sports, and professional services. For more information, visit http://www.abelcommunications.com.
About CohnReznick
With origins dating back to 1919, CohnReznick LLP is currently the 11th largest accounting, tax and advisory firm in the United States, combining the resources and technical expertise of a national firm with the hands-on, entrepreneurial approach that today's dynamic business environment demands. The firm was formed out of the combination of J.H. Cohn and Reznick Group in October 2012. CohnReznick serves a large number of diverse industries and offers specialized services to Fortune 1000 companies, owner-managed firms, international enterprises, government agencies, not-for-profit organizations, and other key market sectors.
Headquartered in New York, NY, CohnReznick serves its clients with more than 280 partners, 2,000 employees and 25 offices nationwide. The firm is a member of Nexia International, a global network of independent accountancy, tax, and business advisors. For more information, visit http://www.cohnreznick.com.