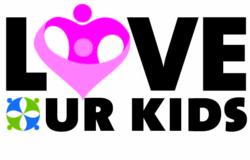 "Abilities First Preschool, School, and School-to-Work Programs are designed to not only maximize potential for children with disabilities, but also to provide a nurturing circle of support to the families"
-Scott Mehlberg, Abilities First, Inc.
Poughkeepsie, NY (PRWEB) April 18, 2013
With a dancing and drumming Flash Mob of children with developmental disabilities scheduled for Friday, June 7th at the Poughkeepsie Galleria Mall, choreographed by NP Dance Productions and featuring youth at every age and stage from Abilities First programs, the Love Our Kids campaign will celebrate victories and milestones along with special needs families through an engaging blog and social media campaign designed to provide families with a chance to share their stories.
"The Love Our Kids campaign is meant to give families of children with special needs the opportunity to use our Facebook, Twitter, and blog pages to share important milestones. For a child with Sensory Integration Disorder, the milestone might be the day he wears a shirt with tags after months of occupational therapy. For a child with Autism Spectrum Disorder, it might be the first words she says after years of speech services. At Abilities First, we have been celebrating the victories of the kids we serve from the time they begin our preschool program throughout the various transitions they make into our school, school-to-work, and even into our adult programs, for over 50 years. We know that special needs parents need a community of support, and we want to go digital with that support, offering up our blog and social media feeds as a way for parents to share victories along the way," shares Scott Mehlberg, Acting Executive Director for Abilities First.
The campaign will kick off with the Flash Mob at the Poughkeepsie Galleria Mall on Friday, June 7th at 4:00pm. It is free of charge and open to the public. Following that date, families will have the chance to share stories via email, which will be reviewed and posted on the Abilities First blog and shared via links on Facebook and Twitter sites. Some of the stories will be used in an inspirational ebook, to be developed and published in 2014, and one of the participating families will be randomly selected to win a one-year membership to the Mid-Hudson Children's Museum, along with a cash prize of $200, donated by Cale Communications.
Abilities First would like to extend thanks to NP Dance Productions, Clear Channel Communications (Lite 92.1), the Poughkeepsie Galleria Mall, and the Mid-Hudson Children's Museum for their support of this campaign. For further information, please contact Abilities First by calling 845.485.9803.
Abilities First provides educational, vocational, and residential services to over 1200 individuals with disabilities in the Hudson Valley region of New York State. Recently accredited for person-centered care by CQL and given the honor of participating in a coalition of leaders in the field through New York Integrated Network (CBHS), they have a fifty-plus year history of providing a cohesive culture of warmth, acceptance, and empowerment for individuals with a variety of disabilities, at every age and stage. For more information, visit abilitiesfirstny.org, become a fan at facebook.com/AbilitiesFirstSchool, follow the blog at abilitiesfirstny.wordpress.com, or follow the conversation on Twitter at AFSchoolNY.