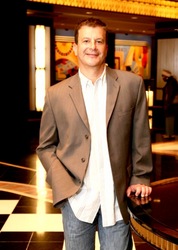 Abington, PA (Vocus) March 3, 2010
Join Mike Missanelli, of 97.5 The Fanatic and ESPN Radio, and physicians and staff from Abington Memorial Hospital for a free program just for men: Knowing the Score: The Key to Prostate Health.
Knowing the Score provides men with a fun and informal setting to break the ice about prostate health, a topic that men are usually hesitant to discuss. Missanelli, Philadelphia's number one sports talk radio host, and team members from Abington Memorial Hospital's Prostate Evaluation Program will cover topics that include: "The Controversy Surrounding PSAs," presented by Wayne Pinover, D.O., radiation oncologist; "Myth Busters: Do herbal supplements really help prevent prostate cancer?" with Carol Proud, C.R.N.P.; and "Normal vs. Abnormal prostate changes that come with Aging," by Joseph Izes, M.D., urologist.
The free program, which also includes refreshments and raffle prizes, will be held Sunday, March 14, 2010, from 1 to 3 p.m. at the Giant Super Food Store, in Willow Grove, PA. To register, or for more information, please call 215-481-2204.
Watch video of Mike Missanelli's interview with Joseph Izes, M.D. about Prostate Cancer Awareness.
About Abington Memorial Hospital's Prostate Evaluation Program
Abington Memorial Hospital's Prostate Evaluation Program is a referral center for the prompt clinical evaluation of men with a prostate nodule or an elevated PSA in need of further evaluation. In addition, the service is appropriate for men already diagnosed with prostate cancer seeking a multidisciplinary discussion of treatment options. Emphasizing a team approach, the care is coordinated by a nurse practitioner with evaluations by physicians specializing in Urology and Radiation Oncology. Located in the Radiation Oncology Department of The Rosenfeld Cancer Center at Abington Memorial Hospital, this program was established to meet the growing needs of men with an abnormal prostate screening evaluation and in response to the ever-changing philosophies about the treatment of prostate cancer.
Contact:
Linda Millevoi
(215) 481-8966
###