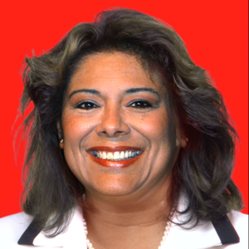 Victims of domestic violence can obtain a restraining order against the perpetrator from a family law court.
Santa Ana, California (PRWEB) May 03, 2013
The Abogados de divorcio launched a video titled, "Erazno y La Chokolata con la Abogada de violencia doméstica en Orange County CA". The Spanish radio show invited attorney Bettina Yanez to appear as a family law expert in order to address domestic violence and restraining order issues.
The radio show of "Erazno y La Chokolata" contacted the Spanish speaking Attorney Bettina Yanez to address issues pertaining to domestic violence and restraining orders.
The family law expert Bettina Yanez is a regular guest speaker on the show whenever the topics surrounding family law issues arise.
The radio hosts wanted to know if the law treated all domestic violence cases the same when it came to females vs. males or same sex couples. The discussion was sparked after TMZ reported that Christian Chavez was arrested for domestic violence after an image was tweeted. tmz.com/2013/05/01/christian-chavez-domestic-violence-arrest-tweet-triggered-fight/
"Christian Chavez -- the telenovela star who was also in a famous band -- got in a fight with his ex-boyfriend that led to their arrest over a tweet allegedly showing Christian dressed up like a woman." TMZ
In the video Attorney Yanez explains to the show hosts and radio listeners the following:

The family law court will not solely base their decision on the gender of the individuals. Judicial Officers understand that victims of violence can be men or women, straight or gay.
The court will seek out the initial aggressor.
The victim of domestic violence can obtain a restraining order against the perpetrator of violence from the family law court.
If there is evidence of bodily injury, such as scratches, the peace officer may arrest the perpetrator.
Attorney Yanez gives an example of where a female was arrested after trying to defend herself. The arrest took place after the peace officer noticed scratch marks on the male even though the male may have been the aggressor.
The show hosts stated that the females will at times scratch or bruise themselves in order to build a case against the males. Attorney Yanez agreed that this may occur and advises her clients to always have a witness present in situations were the potential for confrontations may occur. For instance, in hostile custody cases, never allow oneself to be alone with the counter party. Anything can trigger a disagreement, which may escalate to an accusation of abuse and possible arrest.
Many domestic violence acts go unreported.
Courts may issue mutual restraining orders for all parties involved in a domestic violence incident upon a showing of mutual acts of violence.
For the Spanish speaking community the California Family Lawyer has launched "abogados de divorcios" a website that caters to the Hispanic viewers.
About: Bettina Yanez & The Family Law Offices of Yanez & Associates
Yanez & Associates is an Orange County Family Law Firm is an Orange County Family Law Firm that handles a wide variety of family law cases such as, divorce, contested child custody, child support, child visitation, spousal support/alimony, domestic violence/abuse, paternity, mediation, restraining orders, modification, prenuptial agreements, annulments, legal separations; property division/settlements. The founding attorney Bettina Yanez is a California Certified Family Law Specialist serving the communities of Orange County, Los Angeles County and parts of Riverside County, California.
Additionally, the firm provides legal assistance to individuals in cases involving juvenile defense, juvenile delinquency and expungements. For a free consultation or to learn more about the Family Law Offices of Yanez & Associates call (714) 971-8000 or use the Family Law online contact form.