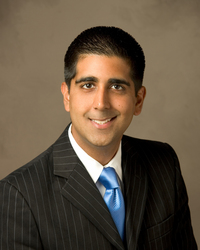 Miami, FL (PRWEB) October 15, 2008
About Travel Ltd., a UK-based start-up company specializing in finding destination-specific websites for discount hotel reservations, has launched its company website at http://www.aboutanywhere.com. The site is dedicated to finding local hotel websites in every city and town, providing consolidated hotel reservations , travel reviews and recommendations, and tourist information posted by visitors on the company's network of 40,000-plus destination-specific websites.
Both budget- and comfort-conscious travelers can visit the company's main site as well as individual sites focusing on specific destinations across the globe. With a Destination Directory that includes such cities as Alajuela in Costa Rica, Nanjing in China, and Amman in Jordan, it appears that the parent site is keeping true to its name…you really can find a great deal on a hotel room just AboutAnywhere.
"Even though the ability to book travel online started long ago, the online travel agency space is still very fragmented. Each online agency has a stronger focus in a particular geographic region and until now online consumers did not have one website that offered truly global coverage. Our aim is to fill that space. We have connected with all of the well known online agencies around the world, and have opened up our network to smaller, local players, offering our customers the most elaborate portfolio of hotels and travel options on the internet," said Ashwin Kamlani, CEO of AboutAnywhere.com.
Travel bloggers can also partake in the website's development and maybe even get new ideas for future travel. In addition to finding hotel deals in major cities and in the most remote locations that often go unmentioned by the well-known online travel agencies, visitors to the website can reference first-hand travel reviews and recommendations. The website receives hundreds of daily postings from travelers who share their personal stories about experiences in certain hotels and cities. This tool may come in handy for those looking to travel to distant places, or to try exotic foods at an unfamiliar restaurant during their travels.
Customer service is a high priority in this privately held company with all transactions closely monitored for quality assurance and accuracy. Multilingual, live assistance is also available via phone or e-mail to complete all hotel room reservations. The booking process is quick and easy with a lowest rate guarantee.
The Company has also created the AboutAnywhere.com Verification Seal, which is quickly becoming a widely recognized symbol of credibility among websites in the travel industry. Customers who see this seal on a website, even if it was not found through AboutAnywhere.com, can rest assured that the website they are using is trustworthy and that a high level of customer service will be provided. Customers can easily identify fraudulent seals because one click on the seal should direct customers back to AboutAnywhere.com's homepage.
About the company: About Travel Ltd. operates the largest network of destination specialist websites in the world.
Contact:
Jenny Pimentel
About Travel, Ltd.
1-800-805-2653
Jenny.Pimentel @ about-travel.com
http://www.AboutAnywhere.com
###