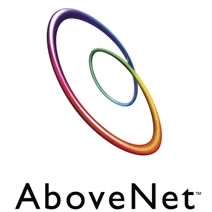 As we continue to expand our footprint to broaden the services we provide, we chose AboveNet to link our sites because they provide highly reliable, diverse high-bandwidth networking that will benefit our customers. For example, AboveNet connectivity will be an integral component of our private cloud, storage and backup service offerings
White Plains, NY (Vocus) September 3, 2009
AboveNet Communications, Inc., (NYSE:ABVT) a leading provider of high bandwidth connectivity solutions, has completed a private DWDM ring between Horizon Data Center Solutions' locations in the technology-rich North Texas data center corridor.
Horizon, with more than 50,000 square feet of data center space in Dallas, will use the AboveNet private fiber connectivity to expand its services into its new second location, while adding product offerings and delivering on demanding service level agreements.
AboveNet's solution is delivered over buried fiber optic cable. This enables AboveNet to provide Horizon route diversity, redundancy and scalable gigabit-level bandwidth to support their customers' mission-critical needs. AboveNet is able to offer high-bandwidth solutions using a portfolio of services that can be custom designed to meet specific data center and customer requirements. AboveNet's solutions are designed to provide very low latency, with the bandwidth capacity to flexibly scale as needed.
AboveNet CEO and President, Bill LaPerch said, "We are pleased to add Horizon Data Centers to approximately 400 other data centers where we offer large bandwidth connectivity. This represents yet another investment in our growing commitment to Texas and its networking infrastructure."
"As we continue to expand our footprint to broaden the services we provide, we chose AboveNet to link our sites because they provide highly reliable, diverse high-bandwidth networking that will benefit our customers. For example, AboveNet connectivity will be an integral component of our private cloud, storage and backup service offerings," said Lance Smith, CEO of Horizon.
Horizon clients include members of the global 1000, including the Army & Air Force Exchange Service as well as local and regional firms such as Children's Medical Center, the Hunt Capital Group and Pizza Hut Park. Now that Horizon's private fiber network includes its Marsh Lane facility, clients can take advantage of redundant data center infrastructure, assisting with disaster recovery and data retention projects. In addition, current AboveNet clients can tap into the network with extremely low latency and use Horizon's data center infrastructure.
To learn more go to http://www.above.net
About AboveNet, Inc.
AboveNet provides high-bandwidth connectivity solutions for business and carriers. Its private optical network delivers key network and IP services in and among 15 top U.S. metro markets and London, UK. Its network is widely used in demanding markets such as financial services, media, health care, retail and government.
Media Only Contact:
MaryBeth Nance
Exec Dir Business Development & Marketing
+1-571-262-2865
mnance (at) above (dot) net
About Horizon Data Centers
Horizon operates a growing portfolio of top tier and SAS 70 audited data centers in Dallas, with expansion plans for Houston and both coasts. Our partnerships with Digital Realty Trust (NYSE: DRT) and our industry's most knowledgeable real estate and technology experts ensure that our data centers and managed services offerings meet or exceed client requirements.
###