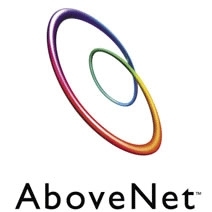 More than ever we are well prepared to meet the demands of our media, financial and medical services customers.
Austin, TX (Vocus) April 21, 2009
AboveNet, a leading provider of fiber optic connectivity solutions, has completed work on DoubleHorn Communications' new rich IP media platform. This platform will provide customers in DoubleHorn's Texas marketplace with high-speed IP media solutions.
AboveNet created a private, scalable-on-demand, high bandwidth network for DoubleHorn that is able to deliver critical files quickly, even during peak traffic periods. As a leading provider of small business communications in Austin, TX, DoubleHorn's advanced IP services platform provides a fully managed end-to-end solution guaranteeing the reliable and economic delivery of voice, data and video Internet Protocol (IP) traffic.
"AboveNet has years of experience successfully delivering highly scalable, reliable, 100Mbps to 10 Gbps solutions over fiber optics to the most demanding customers in media and, entertainment ," said John Deering, Executive Director of Sales at AboveNet. "DoubleHorn's customers can now use AboveNet's world class facilities to help optimize their applications and communications. This will help DoubleHorn differentiate their service in a very demanding marketplace."
"Our small to medium sized customers can now have their vital communications riding over the same premium connectivity that the big enterprises enjoy. AboveNet's connectivity helps ensure that our media files will arrive at their destination quickly and efficiently no matter what their size or type or the network traffic load," said Tab Schadt, CEO of DoubleHorn Communications. "More than ever we are well prepared to meet the demands of our media, financial and medical services customers."
About AboveNet
AboveNet Communications, Inc. provides fiber optic connectivity solutions for business and carriers. Its private, fiber optic network delivers key network and IP services in and among 15 top U.S. metro markets and London. AboveNet's network is widely used in demanding markets such as financial services, media, health care, retail and government.
About DoubleHorn Communications
Austin, Texas based DoubleHorn Communications specializes in Small Business Managed Communications services, such as: Hosted VoIP, Dedicated Broadband access, data backup, voicemail, unified messaging features, and other web services.
###