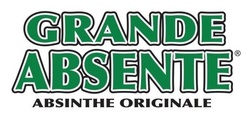 It's a myth and a crutch that absinthe is supposed to taste bad
NEW YORK (PRWEB) July 14, 2008
"Not since the early 1900s have Americans been able to experience the caliber of absinthe that Van Gogh, Oscar Wilde and Toulouse-Lautrec enjoyed during their time," said the legendary Michele Roux, chairman of Crillon Importers, and the man personally responsible for the current absinthe craze in America. "After reviewing more than 200 recipes, we selected the one that would become Grande Absente because it offered an authentic and original absinthe recipe, but also a great taste."
Legal in Europe since 1988, absinthe has re-emerged with a cult-like following that has allured consumers with its mystique and infamous past. Roux, renowned for setting drink trends, was intrigued by "the green fairy" and determined to revive absinthe in the United States.
In 2000, Crillon Importers gained approval from the Alcohol and Tobacco Tax and Bureau to create the first legal US Absinthe Product in the United States. With the government's recent lifting the ban on wormwood, the pioneers of the absinthe category now offer an original and authentic absinthe recipe for Americans to experience with Grande Absente, Absinthe Originale.
Grande Absente is made exclusively with the highest quality spirits and select botanicals, including wormwood, and mugwort, Artemisia vulgaris, a reputed aphrodisiac, clearly a "French influence!" Some of the other regional botanicals include anise, peppermint and balm which help provide Grande Absente with its great flavor and a refreshing finish. Much like the authentic absinthes of the Belle Époque Era, Grande Absente is 138 proof and 69 percent alcohol by volume. This authentic proof delivers consumers a full absinthe experience while not sacrificing on taste.
"It's a myth and a crutch that absinthe is supposed to taste bad," said Jim Nikola, senior vice president of marketing, Crillon Importers. "Our Grande Absente is painstakingly handcrafted using the perfect blend of the finest regional botanicals and distilled with classic artisanal methods."
During the Belle Époque era in Paris, the renowned absinthe culture was at its height of infamy. Absinthe was the trademark drink of artists like Degas, Manet, Picasso, Van Gogh and Toulouse-Lautrec. Many of the most celebrated painters devoted pieces to the spirit such as Manet's The Absinthe Drinker and Degas' L'Absinthe.
Writers such as Wilde exalted absinthe by waxing poetic about its effects on the mind. Wilde famously wrote, "After the first glass, you see things as you wish they were. After the second, you see things as they are not. Finally, you see things as they really are, and that is the most horrible thing in the world."
Ernest Hemmingway gained inspiration from the green-hued elixir, even incorporating absinthe in his novel For Whom the Bell Tolls. To this day, absinthe continues to inspire creativity of the art community and legendary artists.
Grande Absente is 69 percent alcohol by volume and 138 proof, the typical proof point of authentic absinthe recipes. It's available nationwide for approximately $70 a 750 ml bottle and packaged with a complimentary gold-plated absinthe spoon.
About Crillon Importers
Grande Absente is imported and marketed in the U.S. by Crillon Importers, founded by legendary spirits marketer Michel Roux and located in Paramus, New Jersey. In addition to Grande Absente, the company imports a variety of high end spirit brands including Agavero, Magellan Gin, Absente, Absinthe Refined and Rhum Barbancourt.