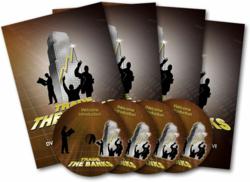 The under the radar information, unseen by common folk, is at the disposal of any "Trade the Banks" member.
Austin, TX (PRWEB) September 19, 2012
Stock market trading is a scary proposition for many people, according to a recent article on AbsoluteWealth.com. Unfortunately, the technological advancements in online trading are responsible for a lot of the apprehension. The article said that if there was a training program that made finding successful trades easier, there's no doubt more people would be attracted to online investing.
Absolute Wealth and Guy Cohen have teamed up to offer such a program, and it's called the "Trade the Banks" investment system. British financial and stock market expert Guy Cohen developed the program and is offering it to the general public for the first time, and the article said members are already finding the simplified online trading methods for discovering the trends and patterns that can be followed for major profits.
"Trade the Banks" uses sophisticated indicator software that is housed in the members-only website and allows users to see the biggest stock market moves made by the biggest financial institutions. Since banks are the entities with the most money to trade, the article said spotting those moves and reacting accordingly can potentially earn up to hundreds, if not thousands of dollars a day.
When one big bank makes a move, says Cohen, the others usually follow suit. Those market patterns, which only a select few investors can see thanks to "Trade the Banks'" indicators, lead the way towards money just waiting to be made, said the article. It's not just banks; hedge funds, insurance companies, and investment houses also affect the markets in similar ways, the article added.
Still, modern investing in this uncertain economic climate has turned many people away from such profitable opportunities, said the online piece.
The article said central banks, both foreign and domestic, are the ones that influence the stock markets the most. Perceiving their moves and following with personal trades can make a professional out of an amateur in no time at all.
The under the radar information, unseen by common folk, is at the disposal of any "Trade the Banks" member. They are able to log on to the exclusive "Trade the Banks" site, utilize the indicators to their heart's content, and react by buying stocks that are almost guaranteed to turn profits.
Absolute Wealth is an expert team of real investors and advisors devoted to identifying winning strategies for exceptional returns. Members subscribe to the company's Independent Wealth Alliance for professional investment analysis and recommendations on the latest market trends and progressions. For more information and subscription instructions, visit AbsoluteWealth.com.
If slaving away in a dead end job for measly wages sounds like a good way to make a living, then "Trade the Banks" isn't a likely attraction, said the article. But it also said everyone would like to make more for themselves, and "Trade the Banks" makes that possible. For a stock market trading system that's proven to work, the article said to consider becoming a member of "Trade the Banks."