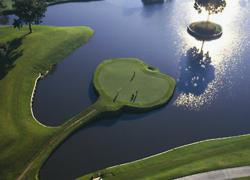 It's been over 4 years since an Absolute Auction has taken place in Marsh Landing...
Ponte Vedra Beach, FL (PRWEB) October 10, 2011
Why would anyone suffer the risk of selling their home via an Absolute Auction? Oh sure, if they were upside down like the majority of Americans - there would essentially be no loss-risk. But, what about the owner that has little or no debt on their property? Why would they risk their property at an Absolute Auction that could legally sell for as little as $1.00?
Another such property owner is about to do just that Thursday, October 20th at 4:00pm. This seller has tried the traditional listing route with a Realtor. 221 Days later the home was still unsold. Nicholas Varzos, the President of Exclusively Auctions, a highly successful luxury real estate auction house says, "for this seller money is not the sole motivator. He has a time sensitive commitment. He urgently needs to be overseas to bring healing to many in far more grave situations. Money is not this seller's sole driver".
Exclusively Auctions auctioned a multi-million dollar ocean front condo in the same area just a few weeks ago. The appraisal was $1.4M on a property that had been purchased just two years prior for $1.85M. The property was owned debt-free. At the end of the day, the seller was thrilled to simply have been relieved of the burden of ownership - so that he and his wife could move closer to her now aging parents.
This brings us to the point of why sell by an Absolute Auction. Many sellers are driven by motivators that don't list the 'price' as the primary reason for selling. Thus, buyers can make handsome market-value acquisitions without the insanity of bankers that drag-their-feet and often cannot make a 'short-sale' decision. Absolute Auctions work for both buyers and sellers. Both have different motivators - and both have a common vehicle, the disposition of real estate.
Want more information or if you care to participate in the Absolute Auction in the Marsh Landing Country Club, contact Nicholas Varzos (916)826-7310.
###