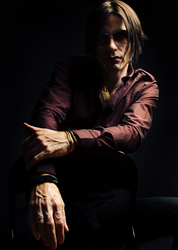 The hands on, personalized attention I get has uniquely put my music career in high gear
New York, NY (Vocus) January 30, 2009
The one thing indie music artists have to do is get their music heard by the public. New PR-firm-on-the-block, Absolute Pitch Public Relations, whose mission statement is to work with the best emerging, unsigned artists, is finding their phones ringing off the hook.
Says APPR owner/founder Beatrice Bugnosen, "Despite the current economic woes, it is actually one of the best moments ever for a new artist. The playing field has been leveled to the point where even an 'indie' artist has a shot."
Using her background in marketing and promotions, Bugnosen and APPR has taken full advantage of the new media, including blogs and viral videos, to which she attributes a major factor for success of indie artists. "Now it costs much less time and money to get your music out to the world," says Bugnosen. "But it also requires artists to be more marketing and business savvy, and to have a good team in place to help them."
Bugnosen started APPR one year ago, building the firm from the ground up, one artist at a time. "The hands on, personalized attention I get has uniquely put my music career in high gear," says indie rocker Jerry Cherry.
The firm has had success with artists such as Josh Kelley and Alexa Wilkinson, and some of their newer artists, including Zigmat, Daria Musk and Jerry Cherry, look to break through.
For more information, visit http://www.absolutepitchpr.com.
# # #