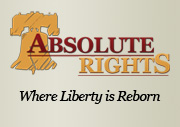 Absolute Wealth provides expert advice with their Independent Wealth Alliance membership program, Special Reports, and investment training courses.
Austin, TX (PRWEB) September 12, 2012
Hubert Senters, financial expert and Absolute Wealth contributor, has published the most recent market update video and is helping traders work through a sideways market.
Senters highlights an indicator that can be used to gauge what's going on, the Average Directional Movement Index. "It's gauging if there's momentum with your particular move," Senters said in the video.
Senters shares figures to base these indicators off of, and how to trade using them when the green light is lit.
"When you're looking for a trending market or a non-trending market, take a look at the ADX," Senters said. "If it's below 20, you're in chop mode and you need to get out of the market [when intraday trading]."
As with all of Absolute Wealth's expert advice, the videos produced and provided by Senters are best accompanied by a guide to the best strategies available. Absolute Wealth provides that with their Independent Wealth Alliance membership program, Special Reports, and investment training courses.
Senters himself provides his program, Trash Can Trader, through Absolute Wealth and it helps everyday traders develop the skills and knowledge needed to be successful in the investment markets. A membership to Trash Can Trader gets personal access to Senters to ask questions and receive expert answers.
Hubert Senters is a professional day trader and successful entrepreneur. He had an unusual start to his professional investment career, and the story of his introduction is included as part of the "Trash Can Trader" program. Senters launched TradetheMarkets.com with fellow Absolute Wealth contributor John Carter, and has garnered a loyal trading community following with his keen sense of the trading markets, his frank teaching style, and his willingness to help others learn from him.
Absolute Wealth is an expert team of real investors and advisors devoted to identifying winning strategies for exceptional returns. Members subscribe to the company's Independent Wealth Alliance for professional investment analysis and recommendations on the latest market trends and progressions. For more information and subscription instructions, visit AbsoluteWealth.com.