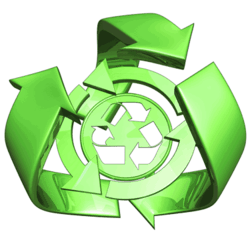 Absolute Automation is reducing their carbon footprint and going green!
(PRWEB) July 17, 2012
Absolute Automation Inc. is adopting a variety of new green policies and initiatives to help reduce the company's carbon footprint. As a company which ships products world wide and has multiple offices/warehouses there were several areas to be covered.
Some of these new green policies include:
Beginning to reuse clean packing materials from incoming shipments in outgoing shipments to customers and purchasing biodegradable packing materials only (I.e. corn starch pellets vs styrofoam). Approximately one-third of an average dump site is comprised of packaging materials. One out of every ten dollars spent purchasing 'things' goes towards packaging that is thrown away. Statistics show that packaging can be attributed to 65% of household trash 1.
Absolute Automation Inc. has also slowly been reducing paper printing and becoming more of a "paperless" organisation. When paper is purchased the company only purchases paper which is composed primarily of recycled material. Approximately one billion trees worth of paper are thrown away every year in the United States. Americans use 85,000,000 tons of paper a year; about 680 pounds per person. If all newsprint alone were to be recycled 250,000,000 trees could be saved annually 1.
To help with reducing their carbon footprint Absolute Automation has started using compact fluorescent bulbs only, and has begun utilizing timer-controlled light switches. CFL's are a smaller form of the typical tube-style fluorescent bulbs and can be used in place of standard incandescent lamps. These new bulbs are energy efficient and longer lasting than other bulb types.
The company is further reducing its carbon footprint by reducing the amount of lawn requiring cutting and replacing it with native trees, shrubs and other perennials. The lawn is also completely pesticide and herbicide free.
To help conserve water Absolute Automation has replaced all existing toilets with new low flush models for staff use. With an average staff member flushing 6 times per day each toilet replaced with a low flush toilet uses approximately 172 litres less water per day than a standard toilet 2.
Absolute Automation has always donated to green charities and will continue to help support charities such as the Nature Conservancy of Canada, the David Suzuki Foundation and local conservation authorities.
About Absolute Automation
Absolute Automation has been an authorized distributor of home automation products for over 10 years. Specializing in residential, commercial and even industrial applications their sales and technical support staff is knowledgeable and can assist purchasers in choosing the right alarm dialer for their needs.
1. http://www.recycling-revolution.com/recycling-facts.html
2. http://ezinearticles.com/?The-Benefits-of-a-Low-Flow-Toilet&id=2627770