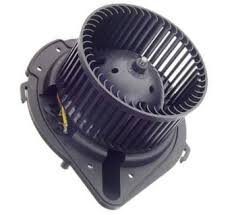 These blowers and other AC parts have been added recently for consumers to purchase online.
San Diego, California (PRWEB) June 18, 2013
Automotive cooling systems include a range of complex parts working together to provide coolant for engines and the interior of a vehicle. Repairing or replacing AC components is expected to be simpler for customers using the AutoProsUSA.com company online. This company has now marked down prices for used AC blower motor replacement parts at http://autoprosusa.com/blower-motor-replacement-parts.
These blowers provide an integral part of air conditioning systems and can be in short supply in some areas of the U.S. These blowers and other AC parts have been added recently for consumers to purchase online.
Modern air conditioning systems used in vehicle production have been upgraded from years of technological advancements. The simple electronics used in the 1970s were replaced by computer controls in the 1980s. The digital components that are now in place help to regulate the entire AC system for vehicles. Replacing defective or worn parts with genuine parts is often recommended by automakers.
The preowned OEM parts that are now marked down for consumer sale seek to provide affordable options for repairing or replacing cooling systems in vehicles. Compressors, hoses, regulators and other essential parts can accessed through Auto Pros company website.
The new method for quoting customer prices added to the company website this year has increased consumer orders. This rapid method of discovering and comparing pricing has helped to revolutionize the way used parts are researched on the Internet. While toll-free customer number support is one solution for obtaining price details, this new online system is offering ways buyers can locate immediate pricing 24 hours a day.
The distribution of sticker pricing for multiple retailers inside the programmed quote system is now a simpler process. Customers now choose e-mail, text messaging or online price display for each quoted part.
The cooling system components now included online have helped this company to provide a larger resource for these parts available for public sale. Because these parts are traditionally found through dealerships, this resource of AC parts and accessories is now one of the most complete online.
The blowers now marked down in price are in addition to the condenser units that were added in the database last month at http://autoprosusa.com/used-air-conditioner-condenser-for-sale. Changes, additions and deletions to parts supply companies have helped to grow the types of parts searchable as well as the warranty protection that is now packaged with every sale.
About AutoProsUSA.com
The AutoProsUSA.com company acquires preowned automotive parts that fit precisely into foreign and American made vehicles. The reduced sticker prices for the current company inventory is negotiated with automotive supply companies currently offering secondary market parts for resale. Daily additions to the AutoProsUSA.com inventory have helped to make this company one of the largest online resources to find replacement parts and accessories. Automotive specialists handle customer inquiries through a toll-free telephone number and online contact system installed for direct contact this year. New supply companies are added to provide a range of pricing and in stock notices to customers.