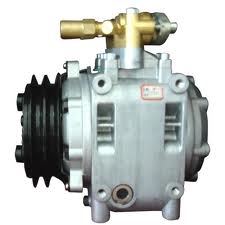 The clutch, compressor and other parts required for an operational system can be found for sale online.
Miami, Florida (PRWEB) June 03, 2013
Heating and air conditioning systems placed into modern vehicles now include more sophisticated parts. AC parts can now be purchased online although inventory could be limited for some makes and models. The AutoProsUSA.com company is now stocking essential used AC clutch inventory for import and domestic vehicle types. These clutch systems represent parts that are usually not found through local retailers or suppliers of AC parts and accessories. The inventory now listed in the database can be found by visiting http://autoprosusa.com/ac-compressor-clutch-for-sale.
Some industry studies have reported a reduction of fuel economy when AC systems under perform. Modern systems require a series of connected parts that are engaged with sensors and controls that help regulate the use of coolant and airflow. Parts like the compressor clutch are considered the core components of a working air conditioning system for use in vehicles.
The parts added to the Auto Pros USA company website are now sourced through distributors and suppliers currently supplying a higher grade of preowned parts. The clutch, compressor and other parts required for an operational system can be found for sale online.
The secondary market automotive parts industry includes a range of dealers and suppliers providing parts of varying quality levels. The presence of warranty protection can be limited or nonexistent depending on the source of the parts. As part of its new supplier agreements, The AutoProsUSA.com company now ensures that parts buyers receive basic warranty policies upon purchase.
The preowned parts for sale are covered under a policy that is honored by each supplier fulfilling customer orders. This agreement is expected to offer the extra assurance when purchasing used parts. Each parts warranty is graded on age and actual wear and tear upon issuance to ensure installations occur without failure.
New parts videos are now part of the content published online to help consumers make easier purchases. This streaming video content is created to inform parts buyers about the condition of each part and how to place orders through the company systems. These explanations are now being created for a majority of parts currently in the company database. A secondary YouTube channel is now in place to present videos not accessed on the company website. One of the newest videos can be viewed at http://www.youtube.com/watch?v=Q3Zxh_s6wUY and this series is expected to continue this year.
About AutoProsUSA.com
The AutoProsUSA.com company supplies parts buyers with easier ways to locate preowned parts ready for installation upon delivery. This company launched its website in 2012 has made continuous improvements to provide a better resource for parts purchases online. The company supplier network grows on a monthly basis as new agreements are reached to supply more parts in the United States. The AutoProsUSA.com company employs a talented staff of researchers and parts specialists now providing the level of service that buyers expect online and offline. New upgrades on the company website now make it easy to receive multiple price quotes for any in stock part prior to placing orders on the Internet.