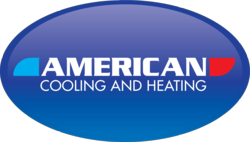 Fast A/C Service In Gilbert AZ
Gilbert, Arizona (PRWEB) June 02, 2013
Gilbert Air Conditioning Repair and Air Conditioning Installation Service Center American Cooling And Heating has prepared to provide fast A/C Services in Arizona.
"In the face of rising temperatures and a host of short-stocked Gilbert AC repair centers," says the AC&H Gilbert Regional service manager, "American Cooling and Heating intends to keep pace with every current and upcoming customer heating and cooling emergency."
Definition of a Fully Equipped Gilbert Air Conditioning Service Center
The Arizona summer has arrived. Throughout the Phoenix region, rising temperatures have forced some Mesa, Scottsdale and Gilbert AC service centers to rack up an undesirable backlog of failed commitments to customer schedules and the promised arrival or air conditioning repair technicians.
Even as Gilbert temperatures dance amid the rising waves of scorching hot air, this city ignites the excitement of people with a mind for open spaces. Stunning desert landscapes wrap the boarders yet big city conveniences remain near to needs of every Gilbert resident. However, the beauty of the Arizona desert can be deceptive. One hundred plus degree temperatures are dangerous. Life in Phoenix, Mesa, Gilbert or any other desert community can quickly shift from pleasant to deadly.
At times, having access to a fully equipped Gilbert AC service center can be the difference between remaining at home and being forced to flee the weather by seeking temporary housing. American Cooling and Heating is here to help prevent such occurrences.
To ensure that Gilbert residents and Gilbert workers remain free from the threats associated with a broken or poorly functional cooling system, AC&H has:

Beefed up local resources
Increased their local stock of AC components
Increased internal servicing and monitoring of all company-owned equipment
Arranged, on an as needed basics, to draft company service techs from all nearby AC&H service facilities.
A Division in Quality
AC&H believes in honest pricing for reliable customer service and service readiness. Being prepared makes the difference between panic and reliable services. With American Cooling and Heating, Gilbert residents and businesses need not fear the AC service delays so often caused by Gilbert repair centers that are:
Under staffed
Short of vehicles
Struggling with against financial resources
Ill-equipped for adequately training AC service technicians
Lacking in the tech-power necessary to handle the seasonal workload.
Lacking high overhead due to short staffing, failing to stock equipment or working with service-hampered vehicles may enable some Gilbert Air Conditioning Repair Centers to provide reduced pricing and low cost labor. Yet is the perceived up-front cost savings worth:
The delays in service
The possibility of future problems due to poorly trained technicians
OR the lack of reliable customer support?
Equipped, Trained and Stocked For Service
American Cooling and Heating recognizes the health risks related to long-term exposure to uncontrolled Arizona temperatures. Speedy Gilbert AC service helps reduce those risks. Providing dependable 24-hour AC repair, service or installation demands the resources of a prepared Service Center. Thus AC&H announces full compliance to the definition of a fully equipped Gilbert Air Conditioning Service Center. The company offers Gilbert residents:
Guaranteed 24-hour service-call turnaround
Experienced cooling service technicians skilled with Amana, Carrier, Goodman, Rheem, Trane and others
Drug-free management, sales personnel and AC service crews
Unsurpassed customer support services
A local storehouse stocked with component parts for Amana, Carrier, Goodman, Rheem, Trane or any other top heating and cooling products
Customer assurance that AC&H has the financial backing necessary to manage any home, business or industrial Gilbert AC Service requirements.
Bottom Line
Arriving on site, on time and ready to work is the first element required for doing the job right. Arriving in dependable vehicles stocked with the necessary components for handling all types of heating and cooling equipment, including AC equipment manufactured by Amana, Carrier, Goodman, Rheem, Trane and other top HVAC equipment providers is the second element required to do the job right.
Arriving with the skills, technical know-how and the professional on site behavior or a pro AC repairperson adds the finishing touches.
American Cooling and Heating provides satisfaction-guaranteed installation and 24 hour, same-day commercial heating and cooling services for Chandler AZ, Gilbert AZ, Glendale AZ, Mesa AZ, Peoria AZ, Scottsdale AZ, Sun City AZ, Tempe AZ, Queen Creek AZ, All Other Areas in the Greater Phoenix AZ Metro.