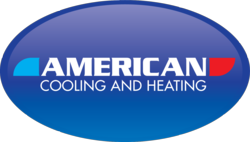 A/C Service In AZ
Phoenix, Arizona (PRWEB) July 02, 2012
American Cooling And Heating is now proud to offer sales and service of advanced comfort controls made by Carrier, Amana, Trane, Rheem, and several other well known manufacturers.
Programmable digital comfort controls make it possible to have precise control of an A/C system and they can perform a myriad of useful functions. They help maintain consistent indoor temperatures, control humidity, and set time and temperature points in different configurations. These types of precision digital controls can help lower utility bills, give better A/C system control, enable equipment communicating abilities, provide network access, and allow remote control from your smart phone. Wow! There's an app for that….
Advanced digital comfort controls can be accessed from any location with a smartphone, tablet, or PC with Internet to remotely access or adjust temperature and system functions. These controls make it possible to raise the inside temperature when unoccupied and bring it to comfort level in anticipation of arrival. There's no point wasting the energy or money to cool an empty home. People typically sleep better in cooler temperatures and programming can also accommodate an auto adjustment before sleep.
Digital Display
Some systems have an internal processor that uses the network to gather and display live weather data, including forecasts, radar images and weather alerts, as well as having digital picture frame capabilities. If the system needs routine maintenance or repair, the control can display the A/C Contractor's contact information for greater convenience. They may include the monitoring of indoor and outdoor temperatures with system use over time to better manage energy and comfort.
Zone Controls
Integration of zone control systems can be of use to accommodate the zoning of different areas of the home and to conserve energy by allowing even temperatures throughout. These sophisticated systems may be used to control airflow and the staging of an A/C system.
How To Choose The Right Control
1. Do research on controls from major brand manufactures.
2. Compare the features of individual Brands and Types.
3. Compare prices from local HVAC contractors.
4. Be sure to check on warranty of system parts and labor.
5. Check the reputation of the contractor you choose.
A/C Service Expert In AZ American Cooling And Heating now fully supports all brands and types of Advanced Comfort Controls And Systems, please contact us for the details.
The Heat Is On
Arizona is known for its sizzling crazy summer temperatures, both during the day and at night air conditioning is a requirement to keep family safe and homes comfortable. Advanced comfort control Systems would seem necessitous in this adverse climate for monitoring A/C system condition and precise temperature control.
Arizona A/C Service Center
American Cooling and Heating provides and installs advanced comfort control systems manufactured by Carrier, Trane, Rheem and many other major air conditioning brands. "We provide A/C Service for Phoenix AZ, Chandler AZ, Mesa AZ, Tempe AZ, Peoria AZ, Gilbert AZ, Glendale AZ, Scottsdale AZ, and all other areas in Arizona.
"Our A/C Service technicians and installers can provide you with immediate service, ensuring that you and your loved ones won't be without air conditioning and we'll keep you in the cool."