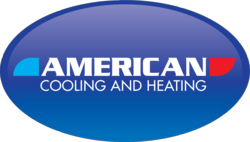 We Will Keep You In The Cool And Comfortable
Mesa, AZ (PRWEB) July 04, 2012
American Cooling And Heating supports our Military.
As the dog days of summer approach, home and business owners find that their old A/C systems may not be working as well as they used to. Perhaps the problem is small and they system simply needs a tune up or the fluids replenished. However, sometimes these A/C issues are larger, and therefore more costly. What should the property owner do? Calling a contractor to fix the system is normally the only answer. With many people feeling the pinch of the economy, this isn't always easy. For those with military backgrounds, there is hope!
American Heating and Cooling now offers a military discount.
American Cooling and Heating is one of Mesa's most trusted HVAC service companies. They have begun offering a 10% discount on both repairs and new installations for military personnel and veterans. When you consider that American Heating and Cooling has prices that meet or beat the competition anyway, this turns into a great deal. Those who have served America deserve a break, and ACH provides this.
Property owners who aren't exactly sure what is wrong with the system can call the experts at American and discuss the problems. A trained technician will come out and look over the system. Only then will the owner get a quote for repair or replacement. By looking at the system carefully, the technician can make sure that the correct repair is done and the owner will never pay more than they need to for the A/C repair job.
24-Hour A/C Service
American Cooling and Heating also offers 24-hour A/C Service. This is especially important in summer, when temperatures reach dangerously high levels. There is no need for homeowners to suffer with a broken A/C system longer than is absolutely necessary. The team at American can arrange for service any time day or night. American is known for their quick response, helping Mesa, AZ residents get back to the business of staying cool as soon as possible.
When the A/C system in a home or business is beyond repair, replacements are quick and painless too. American Cooling and Heating carries the top names in A/C systems including Carrier, Rheem, Amana and Trane. While choosing a high-quality system is important, correct installation is even more important. A carefully installed system will last longer and require much less maintenance than one that is installed by an inexperienced technician.
Why Choose American?
Other important considerations when choosing an HVAC company include their reputation in the community and their ability to meet the needs of all customers. American Cooling and Heating is Better Business Bureau A+ rated and consistently gets great reviews from customers. Additionally, those that need help with paying for repairs or installations have the option of financing. This means that homeowners don't have to choose between staying cool and paying the bills, and with the military discount, this is even easier.
Management at American Cooling and Heating has this to say about the discount:
"The military discount offered on repairs and installations is American Cooling and Heating's way of giving back to those who have given so much to our country."
There are many exciting things coming soon from American Cooling and Heating; check back regularly to see what's new in the world of HVAC. The company is continuously growing and changing to fit the needs of customers and bring the services to more people in the Mesa, AZ metropolitan area. Customers find that the company exceeds expectations on quality and price time and time again.