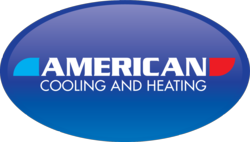 We'll Keep You In The Cool
Phoenix, Arizona (PRWEB) July 01, 2012
Face it. Anywhere near Phoenix AZ makes for a great place to live. Yet every home endures a certain amount of unwanted, indoor air pollutants. In fact, the United States Environmental Protection Agency (EPA), ranks indoor air pollution as one of the top five environmental health risks faced by U.S. citizens.
Indoor air pollution builds up via in-home activities such as cooking, cleaning and even indoor remodeling projects. To eliminate the associated risk factors, an Arizona homeowner should attempt to replace the polluted indoor air with clean outdoor air. However, ventilation systems are occasionally rendered inefficient due to unfavorable weather conditions or extreme accumulations of contaminants in the outdoor air.
At times, homeowners must embrace alternative air cleaning methods. The wise residents of Scottsdale AZ are known for making use of indoor air cleaning devices. They use the high efficiency models of air purification products that attach to your home furnace or air handler system. This provides a whole-house solution that works by removing or destroying air contaminants before they are recycled back into your home air supply.
When seeking a quality air cleaning system, don't class portable room air cleaners in the same category as high efficiency air purification products.
Portable units are designed for single room service. High Efficiency Air Purification Products are designed for whole-home air cleaning. If a standard ventilation system is letting you down, equip your air conditioning unit with a high efficiency air purification product that provides a whole-house solution.
Types of High Efficiency Air Purification Products
You might think that the removal of indoor air pollution from your air-conditioning system is a single-point process. However, the air cleaning market provides several options with each designed to remove certain types of pollutants, including:

Particle Removal
Gaseous Pollutant Removal
Pollutant Destruction.
Mechanical
Electronic
Ultraviolet (UV) Light Technology
Particle removal systems use mechanical air filters and/or electronic air cleaners. Mechanical filters capture pollution particles on air filter materials. Electronic air cleaning systems use electrostatic precipitators to charge and trap air pollution particles on an oppositely charged collector plate. Electronic ion generators force airborne particles to bond and settle faster, thus clearing the air much quicker than normal.
Gas-phase air filters use "sorbent" materials such as activated carbon to absorb the air pollutants. Gas-phase filters are typically pollutant specific. They are limited in scope and the number of gaseous pollutants that can be handled.
Ultraviolet (UV) light technology actually destroys the pollutants that can contaminate your Arizona home. Typically called ultraviolet germicidal irradiation (UVGI) units, these air cleaners are capable of eliminating allergens, bacteria, molds and viruses. UVGI units are intended to supplement rather than replace your HVAC filtration system.
American Cooling and Cooling – Licensed, Bonded, Insured Arizona Resource for High Efficiency Air Purification Products
We deal with residential, commercial and industrial HVAC and refrigeration needs. Founded in 1993, we have a proven reputation for providing Arizona residents with top line air purification products, efficient installation and quality customer satisfaction. We handle:
Corrosion-resistant Amana whole-house HEPA filter systems designed to remove atmospheric and household dust, bacteria, cooking smoke, insecticides, lint, mold, pollen and more.
Carrier Infinity Air Purifiers that trap and kill air pollutants. This award-winning high efficiency air purification product kills airborne pathogens and re-purifies indoor air throughout the whole house.
Rheem Air Cleaners eliminate dust, mildew, molds, pollen and viruses from within your Chandler AZ indoor air supply.
Trane Air cleaners known to be able to rid your Phoenix AZ home of over 99.9% of the airborne allergens that make life miserable.
Many Others.
American Cooling and Heating providing Arizona with 24-hour high efficiency air purification products and services in the following areas: Chandler AZ, Gilbert AZ, Glendale AZ, Mesa AZ, Peoria AZ, Phoenix AZ, Scottsdale AZ, Tempe AZ, All Other Areas.
Call today for AC Service in AZ
-- Disclaimer. The information included in this article is for informational purposes only. It is not intended nor implied to be a substitute for professional medical advice. The reader should always consult his or her healthcare provider to determine the appropriateness of the information for their own situation or if they have any questions regarding a medical condition or treatment plan.The reader understands and agrees American Cooling And Heating and any of its subsidiaries or affiliates shall in no event be liable for any direct, indirect, incidental, consequential, or exemplary damages. Use at your own risk. --