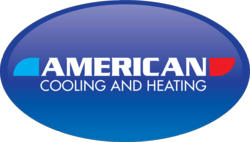 Arizona Air Conditioning Experts
(PRWEB) July 18, 2012
American Cooling and Heating sweetens the pot by offering six substantial air conditioning service values to Arizona homeowners.
Already recognized valley-wide as a Value-Added air conditioning sales, installation and service center, American Cooling and Heating heaps on even greater benefits in customer service solutions. There is nothing magic about the offerings. There are no false promises. This is just a dedicated company seeking to help A/C customers make educated purchase or repair decisions.
Tips From American Cooling and Heating for Obtaining Air Conditioning Replacement Estimates
Perhaps the efficiency of your air conditioning unit has given way to the intense Arizona heat. A replacement may be in order. Or maybe not. Before investing any funds in air conditioner repairs or HVAC replacement, take time to seek the most affordable deal. The Amca Air Moving And Conditioning Association recommends that customers aim for three quotes. American Cooling and Heating supports that suggestion.
The following tips will help ensure that you get a solid quote base:
Work with companies that offer free estimates
For ball-park figures, use over-the-phone or on-line estimates
Lock it down with a company that performs physical A/C inspections and evaluations
Take advantage of current estimate specials.
Six New Value-added Air Conditioning Services From American Cooling and Heating
System replacement is not always the most cost-effective means of getting an HVAC system back up and running. Sometimes you merely need a new component. In fact, your current problems may be due to the poor services of last year's off-brand repair center.
The following service specials are designed to prove to you how much American Cooling and Heating wants your business:
Free – Second opinion on the condition of your air conditioning compressor
Free – Second opinion on the A/C repair quotes issued by other companies
Free – Estimates on air conditioning and air purifying unit replacements
$200.00 – Off on any new air conditioner installations and replacements
Free – Lifetime warranty on workmanship for any installed or replaced HVAC system
Free – One year warranty on any repairs performed by the skilled technicians at American Cooling and Heating.
On-Call, 24-Hour Service
Air conditioning units never break down at a "good" time. That final brush with cool air usually comes during the hottest day of the year. American Cooling and Heating is here to help get Arizona businesses and homeowners back in the cool as quickly as possible.
Take advantage of the new Value-Added service plans. The technicians at American Cooling and Heating are on-call, 24-hours a day, 365 days a year.
Three Points That Mark a Value-Added Air Conditioning Service Center
1) Quality Products: Service prices are often related to the knowledge of the technician. Accurate estimates require detailed knowledge of the HVAC systems in question. By employing technicians skilled to service all major brands of air conditioning equipment, American Cooling and Heating provides homeowners with the most cost-efficient solution to their air conditioning situation.
American Cooling and Heating offers sales and service for:
Amana Air Conditioning
Carrier Air Conditioning
Goodman Air Conditioning
Rheem Air Conditioning
Trane Air Conditioning
All other major A/C brands.
2) Professional Workmanship: Reputations speak for themselves. American Cooling and Heating is recognized throughout Arizona as a top-quality HVAC sales, installation and service center. Expect quick service. Expect trained technicians. Expect a fair and accurate quote.
Expect a free, No-Pressure second opinion on the condition of your air conditioning equipment.
3) Product and Service Warranties: American Cooling and Heating provides warranties that cover parts and labor. As a component of the New Value-Added service package, they have currently extended the warranty on authorized American Cooling and Heating repairs for a period of One Full Year.
American Cooling And Heating provides Professional Air Conditioning and Heating Services for Chandler AZ, Gilbert AZ, Glendale AZ, Mesa AZ, Peoria AZ, Phoenix AZ, Scottsdale AZ, Sun City AZ, Tempe AZ, Queen Creek AZ, And All Other Areas In Arizona.