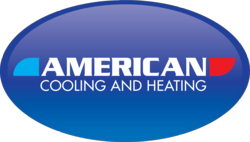 Arizona Air Conditioning Service Experts
Gilbert, Arizona (PRWEB) July 19, 2012
Proper air conditioning installation procedures can add years of life to new A/C Equipment and A/C Systems as well as to help save energy and money. A poorly installed or selected A/C system can cause many problems for the end user.
Environmental Protection Studies – A Wealth of Modern HVAC Installation Improvements
In a constant effort to protect the global environment, the United States Environmental Protection Agency (EPA) sometimes sets the focus on home and business air conditioning methods. Greater energy efficiency marks the primary purpose behind EPA studies, yet the accumulated information often provides extended guidelines for quality installation of HVAC equipment.
This American Cooling and Heating report focuses on the quality installation of central air-conditioners and heat pumps as a source for superior home energy efficiency.
Preliminary A/C Installation Concerns
Before jumping into the aspects of proper A/C installation, pause to consider the energy-consumption complications that can accompany inefficient air conditioning planning. Along with the possibility of complete system failure, incorrect equipment sizing or improper system installation can reduce an air-conditioner's performance by thirty percent or more. For example:

Improper refrigerant charging often results in reduced system efficiency
Improper refrigerant charging can also result in frequent system freeze-ups
Improper unit sizing includes over-sizing, which results in insufficient system run-time, which in turn hinders the dehumidification process.
A current EPA study suggests that installation issues hinder the efficiency of more than half of all installed home air-conditioners. The problem must be solved. Technicians and homeowners need to be aware of proper air conditioning installation procedures.
Heating and Cooling Benefits to Homeowners – The Advantage of Proper System Selection and Air Conditioning Installation Procedures
Reliable energy-efficiency air conditioning selection and installation services assure better system performance. The average homeowner can expect to save around twenty percent on home cooling costs. Accurate product sizing and HVAC installation also delivers a more even air flow throughout the whole home. The dehumidification systems works better, the air stays cooler and the overall comfort to the entire family increases.
HVAC Installation – Damage Complications Due to Improper A/C Installation
Proper air conditioning installation results in proper air conditioning functionality which in turn helps prevent system damage. A central air conditioning compressor should be located in a shaded outside area. It helps keep the unit cool and reduces the workload. Obstructed or reduced air flow over the coils also creates inefficiency and excessive system labor. All of these create increased energy costs, but the greatest effect of poor system installation will show up as a long-term repair expense.
HVAC Installation – Safety Factors Affected by Improper A/C Installation
Many air conditioning sales and service companies tend to oversize the mechanical systems in residential construction. The practice increases the unit price and the unit installation cost. It wastes customer energy resources. It reduces moisture control and comfort.
For some homeowners, poor moisture control can become a serious health problem. Excess moisture tends to breed bacteria and mold.
Electrical wiring also requires proper installation. Poor connections can result in erratic system performance or even a deadly electrical fire.
HVAC Installation – Local and National Air-Condition Installation Codes
Adopted and enforced to keep people safe, building codes ensure quality construction of parts and installation services. Expect your Air Conditioning service center to be up-to-date on current local and national installation codes concerning all of the following applications:
Electrical supply circuits
Correct ductwork layout and installation
Structural considerations as they relate to the air conditioning installation code
Any other specific A/C installation parameters necessitated by local or national building codes.
Your American Cooling and Heating technician is more than willing to help you better understand the application of local and national A/C installation codes.
HVAC Installation – Knowing the Manufacturers Guidelines and Specifications
A successful and proper air conditioning installation involves many factors. Some come from state requirements. Others come as a result of government research. Some pertain to safety and some to energy efficiency.
Knowing the product is the only way that any company can bring it all together. American Cooling and Heating sells, installs and services every major brand of heating and cooling equipment. Our technicians are fully licensed and trained in every aspect of manufacturer guidelines and unit specifications.
Give us a call.
To save money, be safe and conserve energy, you need professional air conditioning technicians. American Cooling and Heating services the entire Phoenix area, including Paradise Valley AZ, Gilbert AZ, Mesa AZ, and Scottsdale AZ.