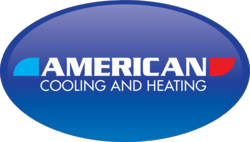 Arizona Air Conditioning Experts
Phoenix, Arizona (PRWEB) July 16, 2012
American Cooling and Heating announces a valley-wide, Phoenix, Arizona air conditioning sale. In response to overwhelming air conditioning breakdowns, American Cooling And Heating declares a Best-Pricing, AZ Air Conditioning Equipment Sale. Factory rebates and tax incentives sweeten the deal.
Heat, storms and continuous harsh weather creates AC failures and prompts Arizona residents to replace existing equipment and budget concerns toward low-cost air conditioning upgrades and replacements. It's the heat of the day and air conditioning systems are already maxed out from working all night to catch up with yesterday's heat wave. Yet the Arizona sun won't give a moment's break. Something is bound to give.
To make another year out of last year's fix, people aren't willing to endure inefficient cooling, a bit of sweat and even the family's complaints. But you know last year's glue was a temporary solution. A new air conditioning system has been in the making for over five years. The options are gone.
When the compressor shuts down and AC units give up the last puff of cool air, its accepted that its is time to bite the bullet. If in or around Phoenix, Arizona, American Cooling and Heating wants to offer a special deal to all local residents with 24-hour Arizona Air Conditioning and Heat Pump Installation and discounts.
No time is a great time for facing the expense of a new home HVAC unit, but if contracted with American Cooling and Heating, the best products at the best prices and with the best service are all rolled into one dependable package.
Three points determine the functionality, efficiency and longevity of new air conditioning equipment:
1. Quality products from reliable vendors
2. Professional installation workmanship from a reputable Arizona HVAC sales, installation and service center
3. Warranties that cover parts and labor.
American Cooling and Heating provides quality products from major manufacturers at reduced prices and carries only the best in air conditioning equipment. It makes no sense to cut corners with off-brand components or limited release items. American Cooling and Heating offers customers legitimate savings on top quality A/C Products, including:
** Amana Air Conditioning
** Carrier Air Conditioning
** Goodman Air Conditioning
** Rheem Air Conditioning
** Trane Air Conditioning
** All other major A/C brands.
AZ A/C Service is not just about offering brand name air conditioning units. American Cooling and Heating also provides Arizona customers with the Best Air Conditioning Prices available. The company meets current hard times by maintaining a discounted inventory of quality air conditioning units and components, including:
** Heat Pumps
** Air Conditioning Package Units
** Air Conditioning Split Systems
** Air Conditioning Condensing Units
** Air Conditioning Air Handlers
** And All HVAC Products.
With unmatched products, an on-time, every-time delivery schedule and the best trained technicians in the field, American Cooling and Heating challenges customers to present any written bid from a written bid from a licensed competitor. In almost all cases they will beat the purposed pricing. Let a quality A/C Service center help save money on the next Air Conditioning purchase.
American Cooling and Heating: Professional installation workmanship on every job
The best way to assure that new air conditioning systems functions correctly is to make certain that they are installed by a reputable Arizona HVAC sales, installation and service center. The American Cooling and Heating Service Center will never dispatch untrained technicians.
Every manufacturer provides detailed installation specifications unique to each HVAC model they produce. It is the installer's job to work according to those specifications. American Cooling and Heating takes that responsibility with pride.
When choosing American Cooling and Heating for AC Installation, it can expected to receive:
** Honesty and Reliability
** A+ Better Business ratings
** Competitive pricing
** Professional installation
** Free estimates
** Excellent warranty protection
** Emergency Service
** Satisfaction.
American Cooling and Heating provides warranties that cover parts and labor.
Every quality manufacturer provides various types of warranties that cover the craftsmanship of the products they produce. Amana offers an outstanding Lifetime Limited Warranty. The typical Carrier warranty includes a 10-year Limited warranty and the option for additional labor coverage. The basic Ruud Limited Warranty includes a 10-year parts clause on air handlers, condensers, heat pumps and gas furnaces. As a subsidy to existing manufacturer parts warranties, the installation workmanship of American Cooling and Heating carries a lifetime warranty.
Don't put up with vain promises. When a new A/C or heating unit is purchased from American Cooling and Heating, clients will receive the best factory warranties available. Call Now For Immediate Pricing Or For A Free In Home Estimate and please visit: http://www.americancoolingandheating.com/
American Cooling and Heating provides Arizona with top-quality Air Conditioning Equipment, including units with SEER ratings from 13 SEER up to 27 SEER. The price is always right on target. The sale includes full, factory authorized installation services.
Air Conditioning Installation with quality workmanship, American Cooling and Heating will always be there, on time, in time and with time to do the job right, serving Arizona 24/7, 365 days a year