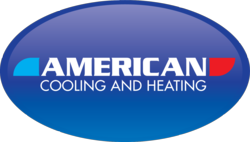 Arizona Air Conditioning Service Center For AC Repair And AC Installation
Phoenix, AZ (PRWEB) July 31, 2012
Arizona and Other U.S. States Experience Record-Breaking Temperatures
According to the National Environmental Satellite, Data and Information Service (NESDIS), June of 2012 marked the 14th hottest June on record for the documented contiguous United States. For many areas, the first six months of 2012 broke major continual U.S. heat records. With a plus 4.4 degree Fahrenheit increase, Arizona joins the ranks of states most affected by the heat wave.
The following guide to system analysis from American Cooling and Heating may help you better clarify your home cooling situation. Is it time to upgrade or do you need to completely replace your old air conditioning equipment? Here is help with the decision.
High Temperatures, Principle Investments and the Importance of an Energy Efficient Air Conditioner
Air conditioners, though often viewed as luxury items, take on new priorities during record breaking heat waves. When the temperatures in Mesa AZ, Scottsdale AZ and other Phoenix areas peek the 100+ degree mark, a malfunctioning or broken A/C unit can actually leave homeowners in a life-threatening situation. If you need immediate air conditioning services, please remember that American Cooling and Heating technicians are on call 24 hours a day, seven days a week.
High temperatures bring about an adjusted mind-set. When the heat rises and the A/C sputters, even the most reluctant spender begins to consider an air conditioning upgrade or replacement.
Yet before leaping into a new purchase, homeowners must analyze their home cooling needs. A new air conditioning system amounts to a principle investment in household comfort, reliable performance and the future value of your home. However, when it comes to HVAC equipment, super-sizing is not the best approach.
American Cooling and Heating provides the following tips as an expansion on several select Energy Star recommendations from the U.S. Environmental Protection Agency:
Older Units – Some things grow better with age. Not so for your home air conditioner or heat pump. If your system is over 10 years old, purchasing a new cooling unit will save as much as 20 percent on your energy bill, provide better cooling comfort and enhance the value of your home. Before investing in any major repairs, consider the value of installing a complete new HVAC system.
Excessive Repair Bills – It's like trying to keep an old, road-weary vehicle in operation. The cost of repairs can quickly exceed the price of monthly payments. If your home cooling equipment is troubled by frequent breakdowns, unsatisfactory performance or a host of other year-round "Surprise" problems, it may be time to upgrade key components or even replace the entire AC System.
Temperature Balance – Improperly balanced home cooling can be due to poor equipment installation, incorrectly sized ducts, inadequate home insulation or worn out system components. If you are constantly experiencing drastic hot-to-cold or cold-to-hot changes from room to room, you should have your HVAC unit checked for clogged air filters, leaky air ducts, undersized external units and worn out components. Circumstances will reveal the value of upgrade over repair or new over upgrade.
Standard Thermostat Controls – Home air conditioning is often wasted on an empty house, an imbalanced temperature control system or trigger-happy kids with ready access to the thermostat. Upgrading to a programmable thermostat can provide an energy efficient way to save money and better regulate your home cooling systems to meet your family living patterns.
Problems With Humidity – Inadequately sized air conditioning equipment, leaky ductwork or a worn out HVAC system can cause a summer buildup of excess humidity. It's a comfort problem that can also create internal mold issues and health complications. If the system is undersized, replace it. If it is worn out, replace it. If it merely has leaks, air blockage or other basic problems, repair it.
Excessive System Noise – Aside from obvious physical damage that may need attention, an excessively noisy air conditioning unit can imply an undersized duct system or even a problem with your indoor coil component. Find the true cause and then make a reasonable decision based upon sound facts.
Credentials That Evidence Solid Service
American Cooling and Heating has serviced the Phoenix area for over 19 years. Fully licensed, bonded and insured, the company holds an A+ rating with the Arizona Better Business Bureau.
If you need a FREE estimate concerning the reliability of your current A/C system, visit one of the area's premier HVAC companies:
American Cooling and Heating. Call 480-699-2516.