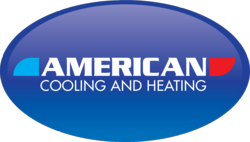 Phoenix, AZ (PRWEB) August 02, 2012
Local Air Conditioning Service Center, American Cooling and Heating, Announces New Arizona-Focused Resources Designed to Help Homeowners Better Understand HVAC Brands, Application and Installation Procedures. The right A/C system choice can save you money in the long run.
Understanding Basic Air Conditioning Terminology
The typical central air conditioning system functions as a whole-house or single-floor cooling system. The costs of a central home air conditioning system can range from $2,500 and up, exceeding well over $10,000 for total purchase and installation.
The base terminology shared between all brands of air conditioning systems includes the following definitions:
British Thermal Unit (Btu) – This measure system is calculated based upon the quantity of heat necessary to raise one pound of water by 1 degree Fahrenheit. In layman terms, a Btu represents the supposed amount of heat an air conditioning unit can extract from a given area of concern. The higher the Btu rating, the greater the cost, size and weight of the associated air conditioning system.
Energy Efficiency Ratio (EER) – Calculated by the relationship between Btu and consumed energy watts, the EER of a system identifies an air conditioner's level of efficiency. High EER ratings equate to better performance at a great cost for the system.
For a full glossary of heating and air conditioning terminology, see the American Cooling and Heating Fact Page.
Air Conditioning Classifications
Central A/C systems fall under one of four type classifications. The choice of group-type will depend upon one's current financial strength, the configuration and layout of the existing A/C system and the short-term versus long-term purposes for buying a new Air Conditioning system.
The four central A/C classifications are as follows:
1) Minimum-Efficiency – By yesteryear's air conditioning standards, a modern minimum-efficiency air conditioning system would be labeled as highly efficient. Yet by modern standards, these units are budget models, costly to operate but cheap on the upfront costs. Starting cost: $2,500 and up.
2) Mid-Range Efficiency – A/C units ranging from14.5 to 17 SEER often enable customers to take advantage of government rebates to get some increased efficiency benefits at a lower initial startup cost. These units are also typically easier to install than high-efficiency units. Starting cost: $3,000 plus.
3) High-Efficiency 16 to 23 SEER Central Units – Provide the lowest energy bills, but the highest initial startup price. They typically include two-stage units that enable less on/off cycling, but they may also require modification to any existing duct systems. Starting cost: $3,500 plus.
4) Mini-split ductless Systems – Included in this list only for the sake of completion, mini-split ductless A/C units are not recommended under normal circumstances. They are expensive to purchase, cheap to install and good for homes without existing ductwork. Starting costs: $1,000.
Decide on the Air Conditioning System Brand That Best Suits The Home's Unique Layout and Environment
Decisions concerning brand name A/C components and brand name A/C installation procedures must combine cost effectiveness, home compatibility and customer expectations. American Cooling and Heating deals in the sales, repairs and installation of full-home HVAC, Air Purification and/or Air Humidity Control systems.
Primary product choices include:
Amana – Premium Air Conditions, Package Units, Heat Pump condensing Units, Air Handlers, Conditioning Coils and More.
Carrier – Package Systems, High-Efficiency Heat Pumps, Air Conditioners, Air Handlers, Cooling Coils and More.
Goodman – High-Efficiency A/Cs, Heat Pumps, Air Handlers, Indoor Cooling Coils, Package Units and More.
Rheem – High-Efficiency Air Conditioners, Air Cleaners, Heat Pumps, Air Handlers, Indoor Cooling Coils and Package Units
Trane – 13 Through 20 SEER Air Conditioners, Heat Pumps, Air Handlers, Air Cleaners, Indoor Coolers and More.
And others.
Including an in-depth report on system comparisons, features and reliability is beyond the scope of this article. For a comprehensive central air conditioning buying guide, visit the Consumerreports.org website.
In the final balance of the issue, selecting the right air conditioning system for your home boils down to choosing the right contractor for the estimate and the job. American Cooling and Heating is licensed, bonded and insured for residential, commercial, industrial, HVAC and refrigeration services throughout the Phoenix area.
For technical excellence, you can't beat call American Cooling and Heating.
If time is critical to your needs, American Cooling and Heating also offers reliable 24-hour, on-call HVAC maintenance services, emergency repairs and 24 hour A/C unit installation.
Air Conditioning And Heating Sales And Service for Mesa, Tempe, Chandler, Gilbert, Scottsdale, Phoenix, Glendale, Peoria, and all surrounding areas in Arizona.