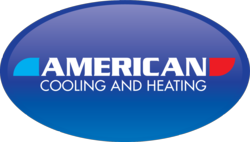 Phoenix, Arizona (PRWEB) July 10, 2012
GWP - Global Warming Potential is a relative measure of how much heat a greenhouse gas traps in the atmosphere, R22 has a high GWP, is harmful to the ozone layer and is being phased out because of these facts.
As the federally mandated phaseout of Refrigerant-22, also known under the brand name Freon, leads to lower production and associated higher costs, what does that mean for existing air conditioning systems?
If a home is cooled with an older air conditioner or heat pump, it may be financially feasible to keep using existing equipment, but for some homeowners, this is a good time to consider an upgrade to a new high-efficiency air conditioning system.
American Cooling and Heating wants to make sure people have all the information needed to make an well-nformed decision for homes in the greater Phoenix area.
R-22 is being gradually phased out through the Montreal Protocol, an international climate-change agreement that targets substances that are harmful to the Earth's ozone layer. The refrigerant is a hydrochlorofluorocarbon, a substance known to deplete the ozone layer.
Newer cooling equipment uses safer, readily available refrigerants, such as R-410A, that cannot be used in older models. No air conditioners or heat pumps that use R-22 have been manufactured since 2010.
As part of the phaseout of HCFCs in the United States, administered here by the Environmental Protection Agency, production of R-22 has already been reduced by 75 percent from baseline at the start of 2010 on a sliding scale. The important dates coming for R-22 are:
90 percent reduction by January 1, 2015
100 percent reduction by January 1, 2020
Production of R-22 is already limited and prices are already rising. In two years, its production will be further limited. By the end of this decade, production and import will cease completely.
What does that mean for existing air conditioning systems? Two main points stand out:
R-22 will be harder to find as production dwindles.
R-22 will continue to become more expensive.
The EPA is promoting recovery and reclaimation of R-22 to continue servicing existing units beyond the 2020 end of production, but the agency is also encouraging consumers to switch to refrigerants like R-410A that do not deplete the ozone layer. That means new equipment, since R-401A cannot be used in older cooling systems.
The key in the important financial aspect of this decision is to balance the rising price of Freon and maintaining an older system against the cost savings a more energy-efficient cooling system would bring in lower energy bills and lower repair costs.
Air conditioners and heat pumps that use R-22, and are well-maintained and performing efficiently, likely will not need to be replaced anytime soon.
However, with older existing equipment that is having breakdowns and maintenance issues that require recharge of refrigerant, that is strong incentive to consider a newer, more efficient system in anticipation of further price hikes in R-22.
The effect on the environment is another incentive for many people who wish to be good stewards of the environment.
When looking for a new air conditioner or heat pump, look for the Energy Star label. Products that contain the federal energy agency's label are more energy-efficient and cost less to use than standard models. Be sure to balance the estimated annual cost of operation against the cost of the equipment to get the best deal. Energy Star models can save 10 to 40 percent on energy bills.
American Cooling and Heating would be glad to talk about existing air conditioning equipment and any other home comfort topics. Our company sells and install equipment by Trane, Carrier, Rheem, Goodman, Amana, Lennox and all other major brands. Our company has served the greater Phoenix area for nearly 20 years.