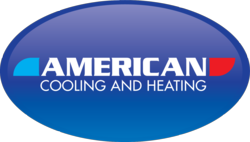 We Will Keep You In The Cool And Comfortable
Scottsdale, Arizona (PRWEB) July 05, 2012
No matter what time you need AC replacement, American Cooling and Heating has technicians available.
As Scottsdale experiences near record temperatures this summer, life without air conditioning is more than just inconvenient – it is dangerous. American Cooling and Heating, a local A/C service provider, recently announced the addition of 24-hour A/C replacement service to help combat this problem and help people throughout the region stay comfortable and safe this summer.
This service means that technicians are on call to install a new unit 24 hours a day. the company offers after hours installation service, subject to crew availability, so customers can have service at a time that is convenient to their schedules, even at times when most companies are closed for the day. The American Cooling and Heating crews install units day and night.
Industry Changing A/C Service
What does this service mean for area property owners? It means that homeowners and business owners do not have to suffer without air conditioning for days on end waiting for an available technician. On call 24 hours, American Cooling and Heating will have a technician to the property to install a new unit for interested customers. The units are backed with industry leading manufacturer's warranties as well, so customers can use the American Cooling and Heating service with confidence.
Comprehensive A/C Services in One Shop
In addition to this industry leading availability, American Cooling and Heating is building a solid reputation throughout the greater Phoenix and Scottsdale areas for their quality services. With an A+ rating from the Better Business Bureau and thousands of satisfied customers, they are leading the industry not only with their availability, but also with their commitment to customer service.
Property owners who call American Cooling and Heating find that they offer service and installation of all major makes and models of air conditioning units. They also carry all major brands, so those in need of a new AC unit can choose the brand that best meets their needs and budget. Knowledgeable technicians are ready to help property owners make an informed decision about this purchase as well, and all services, repairs and installations are backed by a 100 percent guarantee.
Tips to Stay Cool While Waiting
American Cooling and Heating's 24 hour air conditioning installation service means that Scottsdale homeowners will not have to wait long to get their homes cool again. With the record heat this year, those hours can seem like torture. Homeowners can keep themselves a little bit more comfortable with a few general tips.
Sometimes, a cool shower can help lower the body temperature. This is a valuable tool if temperatures inside the home are reaching critical levels, or if the family has young children or elderly family members to care for. Opening windows and setting up fans can provide temporary help. While it will not make the home feel as though the AC is on, it will help move the air and lower temperatures a little bit. Stagnant air always feels warmer than moving air. Finally, heading to the basement can help the family stay cool until help arrives.
Industry Leading Customer Service
American Cooling and Heating partners with master journeymen who have advanced skills in air conditioning repair and installation. The company services all brands of commercial and residential HVAC systems, including AC Service for Carrier, Goodman, Amana, Rheem, Trane, Lennox, Ruud, York, and all brands and types of Air Conditioning and Heat Pump Units and all AC Systems, and they provide their services to Scottsdale, Phoenix and the surrounding communities. They are committed to providing competitive pricing, industry-leading service and honest, reliable advice. To schedule an immediate repair or replacement, call 623-335-7697 or visit http://www.americancoolingandheating.com.