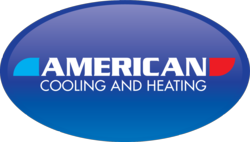 Scottsdale, Arizona (PRWEB) July 12, 2012
What's on the Horizon in the HVAC Industry?
American Cooling and Heating Shares Information about New Products In the HVAC industry, new products are always being unveiled to help property owners find the right cooling or heating system. Each new release may provide energy savings, better heating or cooling abilities or perhaps take up less space in the basement or attic. While choosing quality equipment is important, American Cooling and Heating in Scottsdale, AZ also provides top-notch installation and repair services, assuring that customer's investments in an HVAC system are well-protected.
There are many new innovations on the horizon in the HVAC industry. While some may not be out for a few years, others will be available sooner rather than later.
Learn more about the following:
DEVap – This is a system of cooling now in development. This new method of cooling uses a saline solution instead of traditional coolants. Not only will this be safer and better for the environment, but cooling costs could be up to 90% less. Demonstration units are currently priced competitively with standard units and the developer is looking for ways to lower this price even more.
Solar Air Conditioning – Harnessing the power of the sun to power a cooling system, that sounds like an ideal way to save money while keeping cool. There are a few kinks in the plan, most notably finding a way to keep the systems running at night, but a hybrid model could . Currently, large commercial models are in testing and residential models are expected to follow.
Sound Waves – Cooling with sound waves is a relatively new concept. The idea actually got off the ground when Ben and Jerry's was looking for a new way to cool their ice cream freezers. While these designs are just beginning to be tested, this could open the door to a new generation of energy efficient cooling systems.
American Cooling And Heating provides full service and support for advanced A/C Systems by Trane and Carrier.Those who are looking for a system now may not be able to wait for technology to catch up, so consider some of the offerings by the leaders in the HVAC industry.
Always on the cutting edge of HVAC technology, Carrier has many new products on the market as well as on the horizon. The Infinity series systems is receiving rave reviews from consumer organizations. The average user will notice the operating system is soundless, a significant energy savings and with the Greenspeed Intelligence, temperature control will be simple. The temperature control system is unique as well. Infinity allows you to control temperature, humidity, fan speed, air quality and ventilation—and it also informs the property owner when the filter needs replacing.
Trane has some of the highest quality air conditioning systems on the market, and also produce other HVAC equipment as well. Those who are trying to practice green-living will appreciate their high SEER line of air conditioners. They are available in single or dual stage cool, and with R410A enviro-friendly refrigerant. One of Trane's biggest recent innovations is the idea of a Smart Home. This includes equipment that can be accessed remotely by smartphones and internet devices, what's smarter than controlling temperature without actually being there?
Amana, Goodwin, Rheem and other HVAC system manufacturers are continually producing new energy efficient and innovative products. To find out what type of A/C System would be best for home or office, call American Cooling And Heating today. Trained customer service representatives can help select the right system for the application. Friendly technicians provide free estimates for replacing current A/C Systems with new and advanced models.
"As always, all work by American Cooling and Heating is backed with a 100% Satisfaction Guarantee."
American Cooling And Heating provides Quality Air Conditioning and Heating Equipment and Professional AC Installation Services for Chandler AZ, Gilbert AZ, Glendale AZ, Mesa AZ, Peoria AZ, Phoenix AZ, Scottsdale AZ, Tempe AZ, And All Other Areas in Arizona.
Please visit: http://www.americancoolingandheating.com/