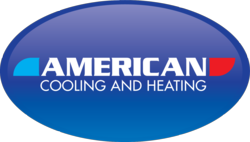 We Will Keep You In The Cool And Comfortable
Tempe, AZ (PRWEB) July 07, 2012
A/C service expert American Cooling And Heating provides advice on how to stay safe during the summer.
Following simple guidelines may reduce the risks associated with heat.
With summer in full swing, there is unfortunately more to think about than vacations and picnics. High temperatures can pose a danger for everyone, but especially for the elderly. Especially in areas such as Tempe, AZ or Phoenix, AZ, extreme summer temperatures put older people at risk for developing dangerously high body temperatures, which is known as hyperthermia. This is the result of the human body's inability to properly regulate the core body temperature after it has been exposed to very high temperatures. Related problems can occur as well including dizziness, fatigue, heat stroke and cramps. However, following some simple tips can help reduce this risk.
Air Conditioning is Vital
If you have older loved ones, making sure they have adequate air conditioning in their home is the best way to protect them from these ill effects of the high heat. If your loved one does not already have a system installed, American Cooling and Heating is currently offering great prices on new installations. Once the system is installed, easy temperature control is at his or her fingertips.
If your loved one has a system that is not working as well as it should, call American Cooling and Heating and let them come out and see what the problem is. American offers service 24/7, so even if the system goes out at night or on the weekend, you can get it repaired quickly and efficiently.
If you have any questions about service or installations, call American and let one of the experts help you every step of the way.
Other Ways to Beat the Heat
There are other ways to stay cool, too. If air conditioning is unavailable, elderly individuals should try to spend time during the heat of the day at senior centers, libraries, shopping malls or other areas with good temperature control.
Staying hydrated is important too, and seniors should drink plenty of water, while avoiding caffeine and alcohol. Taking a cool shower or bath can help lower the core body temperature for an hour or more after the fact.
Relax During Heat Waves
Dangerously high temperatures should be avoided, especially by the elderly. However, no matter how cool the house is, older individuals should make an effort to relax and not overwork themselves during periods of high temperatures. Saving chores for after dark or for when the heat wave breaks is an important way to avoid the perils associated with high temperatures.
Air Conditioning Services In Arizona
American Cooling And Heating provides 24HR Air Conditioning Repair and Air Conditioning Installation Service for:
Chandler AZ, Gilbert AZ, Glendale AZ, Mesa AZ, Peoria AZ, Phoenix AZ, Scottsdale AZ, Sun City AZ, Tempe AZ, Queen Creek AZ, All Other Areas.
"We provide AC Repair and AC Replacement of Carrier, Goodman, Amana, Rheem, Trane, Lennox, Ruud, York, and all brands and types of Air Conditioning and Heat Pump Units and all AC Systems. Our expert technicians are courteous and polite and will provide you with the highest quality of Service, all of our Service trucks are fully stocked to get your Air Conditioning or Heating System up and running asap."
-- Disclaimer. The information included in this article is for informational purposes only. It is not intended nor implied to be a substitute for professional medical advice. The reader should always consult his or her healthcare provider to determine the appropriateness of the information for their own situation or if they have any questions regarding a medical condition or treatment plan.The reader understands and agrees American Cooling And Heating and any of its subsidiaries or affiliates shall in no event be liable for any direct, indirect, incidental, consequential, or exemplary damages. Use at your own risk. --