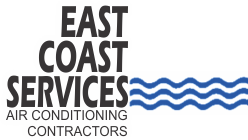 A satisfied customer is our best asset
Pompano Beach, FL. (PRWEB) December 31, 2012
East Coast Services specializes in a multitude of areas such as Heating and AC Repair and AC Services, maintenance, the design and installation of HVAC systems, remodeling, replacement, and leak detection, and offers a number of other related services. They are currently launching their new website that includes winter specials on new AC units and new online coupons. Clients may also still take advantage of their regular, ongoing deals like their FP&L Rebates up to $1900.00 with certain packages and, with approved credit, 100% financing with no interest for 6 months.
Servicing Palm Beach and Broward Counties, East Coast Services holds only the highest of standards in their quality of service and products, stocks only the top of the line, name brand items, and always abides by their main philosophy which guarantees 100% customer satisfaction. They provide it all, from conducting indoor air quality assessments to supplying and installing the famous Nest Learning Thermostat, a sophisticated system that "learns" one's environmental temperature comfort levels and eliminates the need for constant manual adjustment and programming of one's thermostat.
East Coast Services provides both residential and commercial service for clients such as general contractors, property managers, hotels, condominiums, malls, offices, homes, stores, hospitals, national food chains, architects, and many more. With services ranging from dryer and range venting, exhaust fan and gas pipe installation, and heating and AC equipment replacement, repair, and installation, they have been providing proficient and reliable work for almost four decades and still only continue to strive to achieve the very best for their clients. They remain current and up to date, for example, the launching of their new, easier, more user-friendly website that contains a vast array of options and offers such as new online coupons and new winter specials and packages on new AC units and on other merchandise and services.