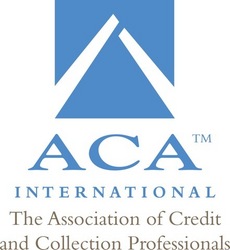 (Vocus) July 30, 2009
The House Oversight and Government Reform's Domestic Subcommittee, chaired by Rep. Dennis Kucinich (D-Ohio), recently held a hearing questioning the fairness of mandatory arbitration clauses in the contracts of credit cards, mobile phones and other consumer services.
The hearing surrounded a report released by Congress that suggests ties were too close between the National Arbitration Forum and the creditors and collection agencies that were to be on one side of the arbitration table.
"The debt collection industry and the alternative legal system that has been created around it can no longer be ignored by the federal government,'' Kucinich said.
ACA International was given the opportunity to submit testimony for the official record of the hearing.
In ACA's testimony, the association urged Congress to view arbitration within the overall context of the entire credit cycle, highlighted key characteristics of successful arbitration programs moving forward, and pointed out the fact that its board of directors recently approved the directive to establish a National Debt Collection Dispute Resolution Program. This program would provide an unbiased, cost-effective method to resolve consumer complaints against debt collectors.
The National Arbitration Forum agreed July 17 to settle a lawsuit filed by Minnesota Attorney General Lori Swanson that bars the firm from taking on any new consumer debt-collection disputes (State of Minnesota v. National Arbitration Forum, Inc.; 27-CV-09-18550, State of Minnesota, Hennepin County, 4th Judicial District). In testimony, Swanson asked Congress to add new consumer protections to federal law governing arbitration.
NAF was "part of one big debt-collection conglomerate,'' Swanson told the committee.
Michael Kelly, chief operating officer of NAF, responded that "Arbitration is a simple, fair, and cost-effective way for consumers and businesses to resolve disputes outside of the traditional litigation system,'' he said.
About ACA International
ACA International, the Association of Credit and Collection Professionals, is the comprehensive, knowledge-based resource for success in the credit and collection industry. Founded in 1939, ACA brings together more than 5,500 members worldwide, including third-party collection agencies, asset buyers, attorneys, creditors and vendor affiliates. The association establishes ethical standards, produces a wide variety of products, services and publications, and articulates the value of the credit and collection industry to businesses, policymakers and consumers.
###