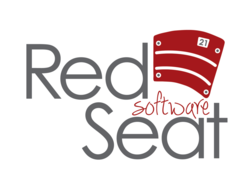 The program simply just makes sense.
Grapevine, TX (PRWEB) January 24, 2013
Red Seat Software, a U.S. distributor of Structural Engineering Software Solutions from S-FRAME Software, Inc., announced an Academic Software Donation program from S-FRAME Software. The purpose of the program is to provide Universities and Colleges that teach Structural/Civil Engineering classes, such as Steel and Concrete Design, with commercial grade software used in industry today at no charge. In addition, the software could be used towards work conducted at the institution for projects such as internally non-funded research or capstone projects.
"The program simply just makes sense", said John Parady, Sales & Marketing Director at Red Seat Software. "By including S-FRAME Software commercial software packages, such as S-FRAME Analysis, S-CONCRETE Design, and S-STEEL Design, into Structural and Civil Engineering classes, students can expand upon the knowledge they are building in their collegiate studies, as well as gaining exposure to tools that they will see once they enter industry."
Dr. Marinos Stylianou, CEO of S-FRAME Software added, "Over the past ten years, we learned that our products' ease-of-use, high-quality documentation, and engineering reporting capabilities, make them well suited for the university class environment. Courses in Steel or Concrete Design could easily take advantage of the capabilities found in S-STEEL Design or S-CONCRETE Design, respectively. Other areas that could take advantage of our products lie in classes such as Solid Mechanics, Structural Analysis, Foundation Design, and Seismic Design. This new program is a logical expansion of our previous Academic Program."
About Red Seat Software
Red Seat Software provides Structural & Civil Engineers a USA distributor of the Structural Office solution suite from S-FRAME Software, Inc. S-FRAME provides accurate, proven and easy-to-use software solutions for professionals in industries such as Oil & Gas, Commercial & Industrial Building Construction, and Transportation Infrastructure. Red Seat Software is an independently owned software distributor located in the Dallas/Ft. Worth, TX area. The mission of the company is to provide Structural Engineering Professionals with software solutions that are easy to use, accurate, and proven to add efficiency and value to structural engineering project workflows.
About S-FRAME Software, Inc.
Since 1981, after introducing its first commercially available 2D analysis program, S-FRAME Software has led the industry in the development of easy-to-use, reliable, & innovative analysis and design software products trusted by thousands of structural engineers worldwide working in a multitude of industries. S-FRAME's Structural Office is a structural model management environment that enables users to design robust structures regardless of geometric complexity, material types, loading conditions, nonlinear effects, and design-code requirements. S-FRAME's software products include: S-FRAME™, S-STEEL™, S-PAD™, S-CALC™, S-CONCRETE™, and S-LINE™.