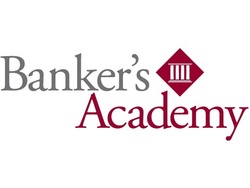 NEW YORK (PRWEB) July 18, 2008
Educating Employees
Reassuring Our Customers is an eLearning course to teach front line bank employees how to ease their customers' fears. The course describes the current industry situation in a way that is easy to understand and discuss. It presents a complete overview of FDIC insurance, including account ownership types. Reassuring Our Customers concludes with a module dedicated to answering customer questions and calming their fears.
Reassuring Customers
To educate customers, Banker's Academy is offering "Is My Money Safe," a Flash movie that banks can deploy on their websites, present in branch kiosks, and send to customers on CD.
Customized For Your Bank
The program package can be customized to include specific information about your financial institution including a video message from bank management, as well as financial statements and statistics that demonstrate the safety and soundness of the bank.
For more information about this program, please visit http://www.bankersacademy.com or call 888-433-2666.
The Edcomm Group Banker's Academy is a 21-year-old multimedia education and communication consulting firm specializing in the development of creative business solutions that improve productivity, customer service and market share - providing bottom-line results. The Edcomm Group Banker's Academy has had the privilege of assisting many distinguished clients with business solutions in the form of eLearning programs, classroom instruction, multimedia production and online and print based documentation. Edcomm Banker's Academy offers many off-the-shelf and customized courses such as Teller Training, Compliance Training and Systems Training specifically designed for Banks, Credit Unions and Money Services Businesses (MSBs).
The Edcomm Group Banker's Academy (http://www.edcomm.com) (http://www.bankersacademy.com) is headquartered in New York City with an Advanced Design Center located in Fort Washington, Pennsylvania.