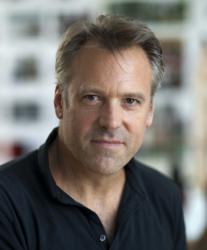 We're thrilled to have Wally Pfister, one of the world's most renowned cinematographers, working directly with our students in master classes on Cinematography & Production Design, Directing, Anatomy of a Scene and Lighting
Sarasota, FL (PRWEB) October 16, 2012
Ringling College of Art and Design today announced that the Academy of Motion Picture Arts and Sciences has awarded a second consecutive grant to Ringling College, which will bring Academy Award-winning cinematographer Wally Pfister to Ringling's Digital Filmmaking Program beginning October 16th, 2012. Mr. Pfister is best known for his work on Memento, Insomnia, Batman Begins, The Prestige, The Dark Knight, Inception, The Dark Knight Rises, The Italian Job and Moneyball.
"We value the support and recognition of the Academy of Motion Pictures Arts and Sciences and we're thrilled to have Wally Pfister, one of the world's most renowned cinematographers, working directly with our students in master classes on Cinematography & Production Design, Directing, Anatomy of a Scene and Lighting," said Bradley Battersby, Ringling College Digital Filmmaking Program Head. "Our regional film community is also excited about the sound-down screening of 'Inception' on Thursday, October 18th – which is free and open to the public at Riverview High School - during which Wally will provide commentary on technique and vision and answer questions."
The first grant to Ringling College from the Academy of Motion Pictures Arts and Sciences was used to bring legendary Costume Designer Anne Roth in last year to teach and lecture.
Wally Pfister has joined the ranks of the top Hollywood cinematographers, earning 3 Academy Award nominations in addition to his one win. The first nomination was for "Batman Begins," for which he was also honored with an American Society of Cinematographers Award nomination. The following year he was nominated for "The Prestige," and in 2009, for Christopher Nolan's record-breaking blockbuster, "The Dark Knight." He won his Oscar in 2010 for "Inception" also directed by Nolan. He was also nominated for 2 BAFTA awards, in addition to countless critics' awards. Other work includes the thriller, "Insomnia," for Nolan, "The Italian Job," directed by F. Gary Gray, as well as "Laurel Canyon," and "Moneyball". Films that Pfister has photographed have a cumulative box office gross of over three-billion dollars worldwide. Between feature films, he works as Director/Cameraman on Commercials. Currently, he is in pre-production on his feature film directorial debut, which is due to begin filming in early 2013.
The public is invited to attend the free 'sound down' screening of 'Inception' on Thursday, October 18 at 7:15 AM at Riverview High School in Sarasota, Florida. This will be a very unique event as Wally Pfister provides commentary on techniques and vision during the screening. Following is a link to the event:
https://www.facebook.com/events/273456199438513/?ref=ts&fref=ts
About Ringling College
Ringling College of Art and Design is a private, not-for-profit, fully accredited college offering the Bachelors of Fine Arts degree in 13 disciplines: Advertising Design, Computer Animation, Digital Film-making, Fine Arts, Game Art & Design, Graphic & Interactive Communication, Illustration, Interior Design, Motion Design, Painting, Photography & Digital Imaging, Printmaking, and Sculpture, and a Bachelor of Arts degree in the Business of Art & Design. Located in Sarasota on Florida's Gulf Coast, the picturesque 48-acre campus now includes more than 110 buildings, and enrolls 1,368 students from 42 states and 53 countries. It is recognized as being among the best and most innovative visual arts colleges in the United States as well as a leader in the use of technology in the arts. http://www.Ringling.edu