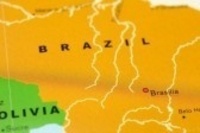 The reason to buy acai berry products is to get the nutritional benefits that this remarkable fruit offers. But there are wide differences in nutritional value from product to product.
New York, NY (PRWEB) March 10, 2009
As part of the Organic-Acai-Berry.com ongoing effort to help consumers select the highest quality acai berry products with the highest potency, the company has published on it's website an Acai Berry Buyers Guide. This guide provides a simple overview of some of the critical criteria that consumers should look for, when shopping for acai products.
According to company spokesperson Charlie Lynch, "The reason to buy acai berry products is to get the nutritional benefits that this remarkable fruit offers. But there are wide differences in nutritional value from product to product." He adds "In order to reap the benefits of acai you must buy the most potent products." Lynch says the first thing consumers should verify is that the ingredient contained in the product is pure acai and nothing else.
Unlike most acai berry related websites, the Organic-Acai-Berry.com website explains how consumers can distinquish between the highest quality acai berry products and those of lesser quality. According to Lynch, acai is widely accepted to be a remarkably nutritious fruit with an unusually high level of antioxidants but many companies are going overboard by making outrageous health claims. And many of these companies fail to disclose the amount of acai in their products, or exactly which ingredients are contained in the products they offer.
The company website explains the different forms of acai that are available outside of the rainforest region of Brazil. Lynch says they strongly prefer freeze dried acai powder over other forms. The acai berry grows only in the Amazon rainforest in Brazil. And within a short time after harvesting the fruit begins to lose nutritional potency, which is the case with many other fruits as well. Therefore, the fresh acai fruit is not available outside of Brazil. If the fresh fruit was shipped to the US, for instance, it would be nutritionally worthless by the time it was purchased from a supermarket shelf.
Since buying fresh acai fruit outside of Brazil is not feasible, consumers must select from other forms of the fruit. Company spokesman Lynch says "We like freeze dried the best because the freeze drying process captures the nutritional properties of the fresh fruit." Lynch says the company's favorite freeze dried acai product is the product called Perfect Acai which is available through the company website.
In order to help consumers avoid rip-offs and time consuming entanglements, the company has been aggressively warning consumers to reject free offers for acai products, as well as free offers for most other products too since most of free offer promotions are essentially marketing ploys in which consumers requesting the free samples are unwittingly placed in monthly auto-shipment programs. These programs automatically ship products and they are often extremely difficult to cancel. Victims have reported great difficulty cancelling these programs as a result of hard to find customer service phone numbers, disconnected phone lines, and excessively long hold times. These free offer schemes often bury the disclosure about the auto shipment programs behind links titled 'Terms' or 'Terms and Conditions' which many people don't read. The company advises consumers to simply avoid websites promoting free offers altogether and to realize that it is not realistic to expect to get something for nothing. They have placed an acai berry scam alert prominently on the website to help consumers avoid these problems. When something is advertised as being free there is usually a catch. They also advise consumers to read product labels in order to make sure they are getting the best product available at a fair price. Flynn says "acai berry is an excellent source of nutrition but consumers should understand that they are getting little more than aggravation when something is advertised as free."
To get information about pure acai or to order Perfect Acai visit the company website.
Media Contact: Charlie Flynn 732-249-9008
# # #