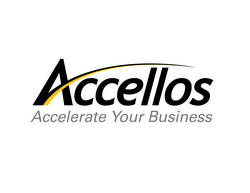 Early adopters of PerfectPath are seeing results that drive immediate ROI in those areas.
Colorado Springs, Colorado (Vocus) November 9, 2010
Accellos, a leading provider of supply chain execution software solutions, today announced the latest version of Accellos One PerfectPath, its pick path optimization solution for mid-market wholesalers, manufacturers and logistics providers.
Version 1.4 extends the labor saving PerfectPath algorithms by adding support for orders to be grouped and optimized in accordance to zone layout/rules of the warehouse and adding key performance monitoring on the real value being driven through the use of the product.
"This latest generation of PerfectPath continues our emphasis on providing tools that our customers can use to drive down their total cost of fulfillment. Every study that we review points towards lowering cost, improving effectiveness and minimizing wasted labor as the key focal points for our customers' warehouse operations," said Ross Elliott, Accellos' CTO. "Early adopters of PerfectPath are seeing results that drive immediate ROI in those areas."
Version 1.4 of Accellos One PerfectPath is currently in limited beta release and is planned for a December, 2010 general release.
About Accellos
Accellos, headquartered in Colorado Springs, Colorado, is a global provider of logistics, warehouse, third-party logistics, transportation and mobile fleet management software solutions. The company addresses the supply chain management and execution market with warehouse management systems for multiple environments, including transportation management software and in-field mobile resource management solutions. Accellos' powerful supply chain execution solutions are easy to customize and implement, providing customers with more innovation for less investment. For more information, email info (at) accellos.com or visit http://www.accellos.com.
All products are either registered trademarks or trademarks of their respective companies in the United States and/or other countries.
Media Contact:
Matthew Turner
VP Marketing, Accellos, Inc.
T: 719-433-7024
matthew(dot)turner(at)accellos(dot)com
# # #